It isn't rare to catch a car without plates.
But windows, doors AND insurance? That's another thing.
And it's precisely what Niagara police encountered when they spotted a green Dodge Caravan in St. Catharines on Monday.
An officer noticed the van wasn't only missing its plates, but it also its sliding side doors, and rear windows. There was even a stool tied to its roof. Items were also sticking out of the van's sides.
To top it all off, the van had a sign on the back warning it was a slow moving vehicle.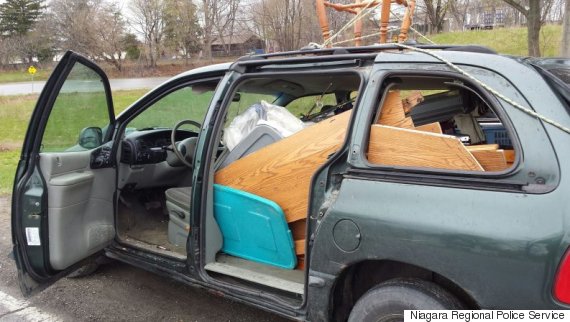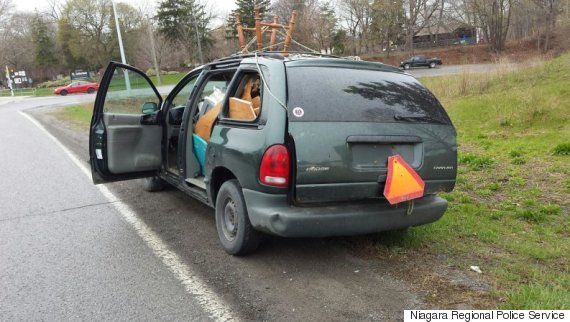 The driver, a 66-year-old man, admitted to police he had been suspended from operating a car, and that the van he was driving wasn't insured. He was also stopped in Fort Erie two weeks prior.
He now faces seven charges including driving while suspended, operating a vehicle without plates, and "prohibited use of slow moving vehicle sign." He's been issued a court date.
This isn't quite the strangest police pullover story we've heard of.
Earlier this month, a minivan driver was caught transporting caged puppies on the vehicle's roof.
Like Us On Facebook

Follow Us On Twitter

ALSO ON HUFFPOST: