Amal Clooney is one stylish lady, but it turns out she gets a little help in the wardrobe department.
The human rights lawyer is one of our favourite style stars to watch, and while it's been noted that she doesn't have a celeb stylist, she does get advice from someone. And who is that someone? None other than her husband, George Clooney.
Apparently, Amal's hubby gives her advice on outfits and even has a runway installed in their house so she can test out ensembles before talking to the streets.
Just watch the video above to see for yourself.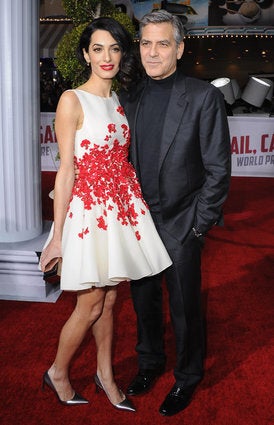 Amal Clooney's Style Evolution