Last month, Gordon called out haters both on-air and online, reminding people to be compassionate and mind their manners.
But still, the astonishing comments sparked by Gordon's maternity style keep on coming — this time from a White Rock, B.C. city councillor, who said expectant mothers' tight clothes look like "sausage casings."
Rookie councillor David Chesney, 63, made the comments as a guest on the Goddard Report podcast in April, after host Jim Goddard asked him what he thought about all the hate mail Gordon's been getting.
Chesney wasted no time expressing his opinion about Gordon and pregnant women in general. (Listen to the full podcast in the video above.)
"I'm not advocating that they wear tents, but there is maternity wear," the councillor said.
"I see women, I run into women in the local grocery store and they can't get on any more skin-tight (clothing) — it looks like sausage casings. Their belly button is actually pushing through the material and I kind of look at that and I go, 'I get it, you're pregnant, alright?'"
"Even into the 80's women wore a little bit more loose fitting clothes, but as I say, nowadays, how they can yank on those Lululemon sweatpants and body Danskins, and go out in public at eight months pregnant," he continued. "I don't find it repulsive, I just question... why do you have to walk around like that?
"I can almost hear people screaming at me as I say this," he said at one point.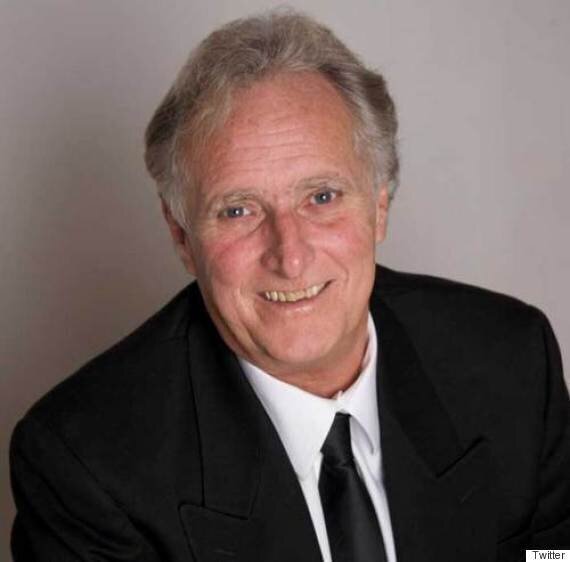 Chesney added "elderly women" in his community contacted him before Gordon went public with her hate mail, asking if there's "anything he can do" about what the pregnant meteorologist wears on air.
"I said 'no, I really don't have a desire to because I don't watch TV. I can't comment on it'," Chesney told the host. "That's my opinion, and by golly, I'm entitled to it."
Gordon responded to the comments on a CKNW radio talk show on Thursday. She said she isn't surprised by Chesney's comments on account of his age, and said opinions on maternity style are "definitely a generational thing."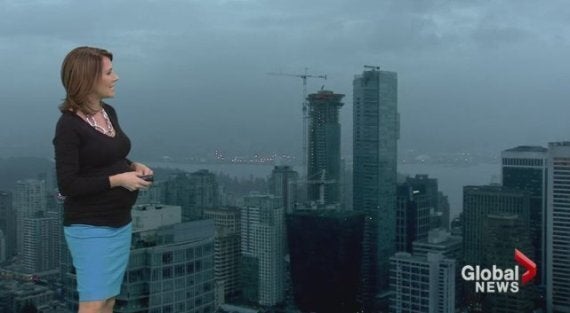 "Younger generations tend to be OK with tighter-fitting clothing and showing a little bit more," Gordon said. "We'll all get used to the fact that a belly isn't that big a deal if you're showing it."
On Friday, Chesney published a public apology on the White Rock Sun website.
"I apologize to any women that may have been offended by comments that were taken out of context," he wrote. The councillor said he's shocked his comments have received so much attention, adding that his phone has been ringing off the hook.
"I naturally assumed they were calling regarding what as going on down at White Rock city hall," Chesney wrote. "Imagine my surprise when the first call I returned, the reporter informed me she wanted to talk to me about my comments on pregnant women?"