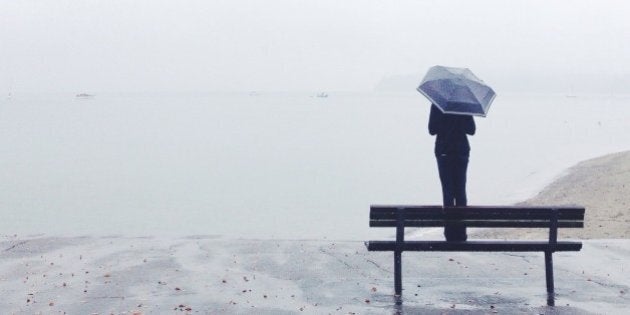 Canada's Instagrammers do a great job capturing this country's natural beauty and diversity. Each week we feature one of the country's best Instagrammers.
This week we take you to the west coast and introduce you to @MissyJena and her dreamy photographs. Here she is in her own words:
Hi, I'm an educator and photographer from Vancouver! I was born in Fiji, raised in Canada and graduated from the Faculty of Human and Social Development at UVic. I have a playful personality and a mind that is always thinking and creating.
I enjoy making sense of the world in quiet and reflective moments like this…
I love taking pictures when there's snow or fog. This year we had a very mild winter in Vancouver so any precipitation was a welcome change from bright blue skies. This dear old bench is always a willing subject! It's the one fixed element that's become my teacher in a landscape full of complex subtleties. It's a bonus when I catch a person walking by…
I believe Instagram's charm is in the quality of connections you make. It takes time to form these connections. Have fun and share meaningful comments with those that have touched and inspired you. As far as photography, shoot what makes your heart smile.
Over the years, I've challenged myself to be very mindful of why I take a picture. Tapping into the moment before helps me determine what it is I want to say in the caption.
Sometimes it's to memorize a thought that clicked behind the camera. There's a very good chance this image will remain on my camera roll with all the other yet to be expressed shots.
Rock with you... I loved how these tiny people mimicked the Haystack formation! Now when I look back on the image, I'm reminded of the joy we felt exploring Cannon Beach. It was meant to be a 30 minute stop but we stayed for three hours. Then in complete darkness, took the wrong highway and were hopelessly lost for hours trying to find our way back home. All worth it though! — @MissyJena
More than just images alone, I've noticed some accounts give off a certain magnetic energy.
Bree's an award winning author and designer who draws from every day life experiences with her boys! She has a joyful perspective, adventurous spirit and a smile that's impossible to forget! @breegalbraith.
Lynn's a gifted writer and photographer with an incredible flair for authentic connection! She makes words float like stars while genuinely touching hearts left, right and centre! Everyone loves @heartedgirl_
If you enjoy wintry scenes, you'll love following Adam and Nigel! These two @adamexcell and @nigelparish have a way of capturing the most enchanting Canadian landscapes. I always want to know more about their world. #strongsilenttypes ;)
For humour, kindness and creative vision @yellowillow@gummyting and @worth_y are the go to accounts for all things fun! They can banter and match wits like seasoned tennis pros! They are as equally encouraging and kind in community spirit. #MyGoldenGirls.
I love connecting people and connecting the dots. You'll most often find me posting images that reflect #calmversation. The tag started as a place we'd share calm conversations between people. It's since turned into an oasis of soothing images that are easy on the eyes and mind. People continue to amaze with their interpretations of @calmversation, I'd love to see yours!