Toronto MPP Cheri DiNovo said in a news release last week that she was shocked to learn that Upper Canada College had private use of the Ontario legislature for two days over the Easter break.
DiNovo also said in the release that offering the school access to Queen's Park for 30 years flies in the face of Ontario's public education system and the claims that the legislature is truly democratic.
But the legislature's protocol office says students from public schools also participated in the model parliaments organized by UCC for the past 30 years.
DiNovo said Friday that her original news release only asked why no other schools had the opportunity to reserve the legislative chamber to organize their own similar events.
She also admitted there are other model parliaments held at Queen's Park, including ones in English and French organized by the legislative assembly and another organized by young Liberals, Progressive Conservatives and New Democrats.
Matt Griem, the UCC faculty adviser to the model parliament, says the students who volunteer to run the program "were really hurt" by DiNovo's statement.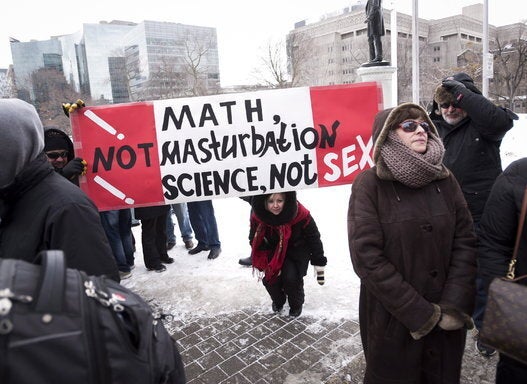 Parents Protest Ontario's New Sex-Ed Curriculum