For the occasion, the 80-year-old iconic beauty wore a long-sleeved flowing black gown with a criss-crossed detail at the neckline. She accessorized the look with a simple black purse, open-toed heels and diamond earrings.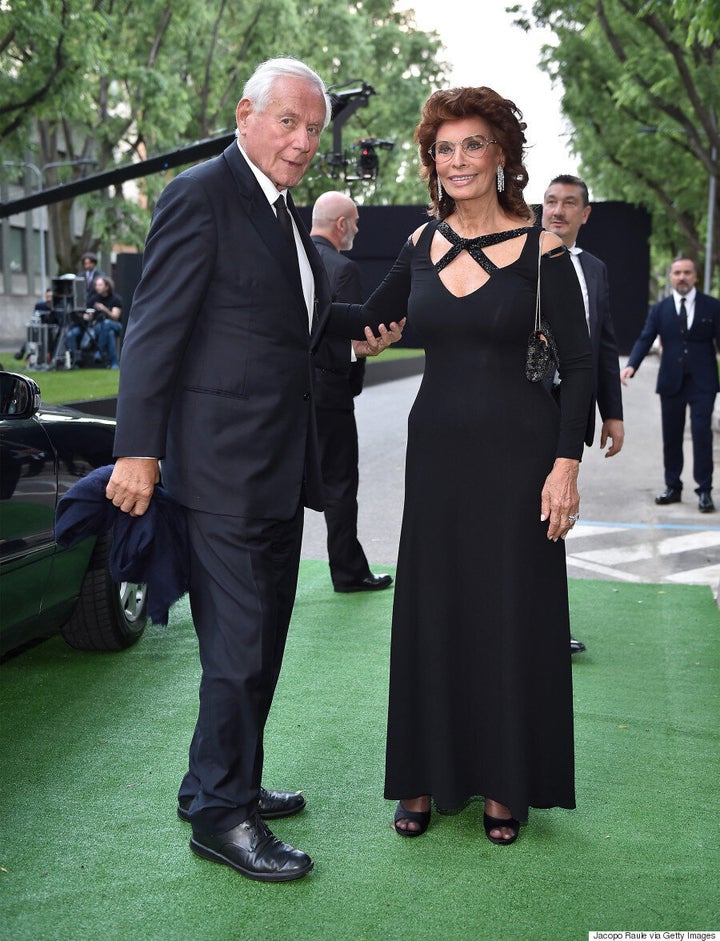 Earlier in the evening, the original Italian bombshell donned another glam ensemble: an off-white pantsuit with an embellished blazer. She completed her outfit with a pair of diamond encrusted earrings and a matching choker, and black satin sandals.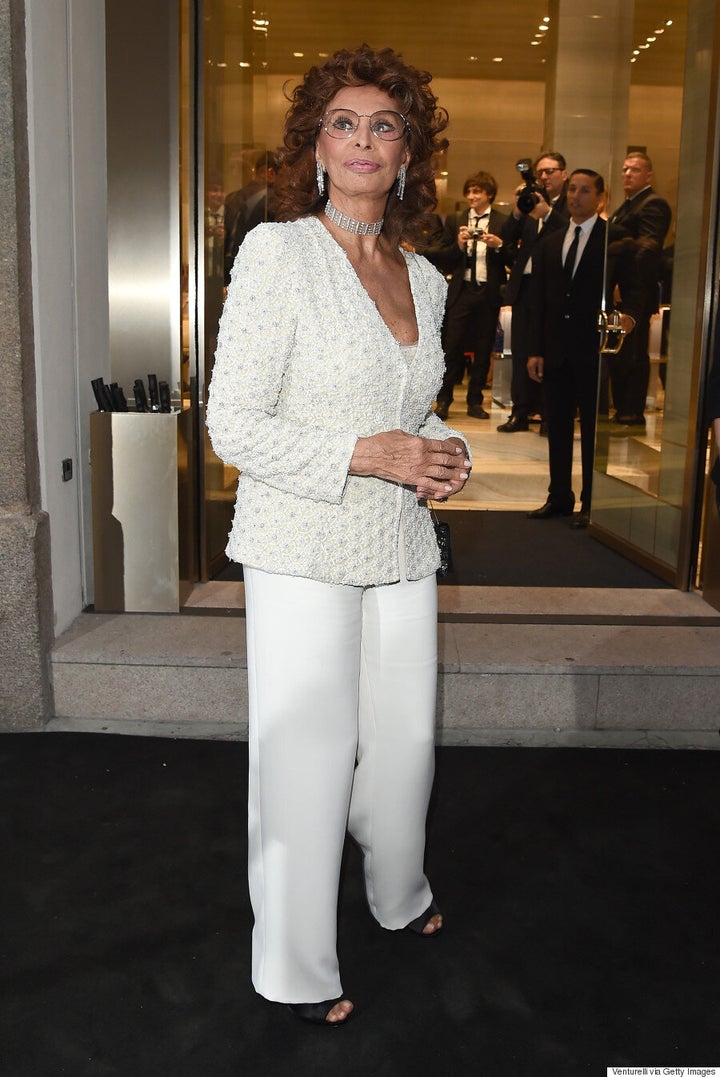 Loren told WWD she first met Armani in Paris when he was working at Nino Cerruti. She's since been a longtime supporter of the designer, and regularly attends his events "always, just like real friends do."
The star-studded event brought in other big-named stars such as Cate Blanchett, Leonardo Di Caprio, Hilary Swank, Tina Turner and Aishwarya Rai.
Check out more photos from the celebration below: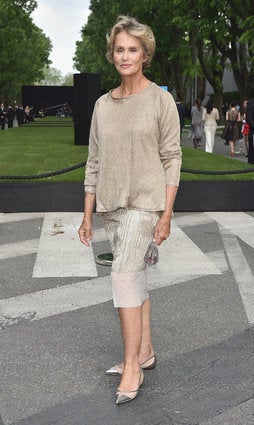 Giorgio Armani 40th Anniversary Reception