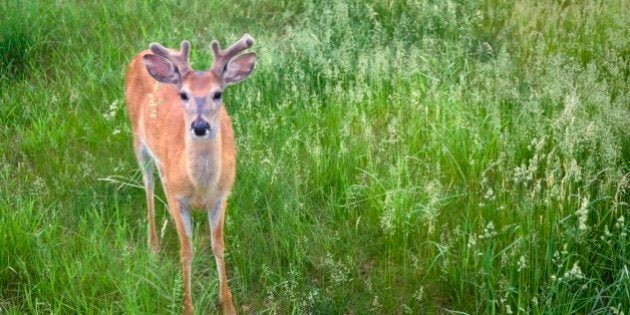 Hungry deer have been visiting Jeannie Samad's backyard for two years and now she's been ordered to pay a $233.95 fine for feeding the wild animals.
According to a news release, the Truro, N.S. resident was given the order Wednesday after being visited by town officials on four separate occasions. Several neighbours had filed complaints about Samad's deer-feeding ways throughout the winter.
City official Labinot Shala said though he empathizes with Samad, he reiterated rules are rules and "the bylaw needs to be enforced."
"Feeding the animals doesn't contribute to a healthy deer population and it puts both the animals and humans at risk," Shala said.
Samad told CTV News she fed the animals out of concern for their well-being.
"I wouldn't have to feed them if I thought they were being fed," she explained.
She said deer are regularly spotted in her backyard and the highest number she saw on her property at one time was 25. It's a local phenomenon that compelled one town councillor to visit the Truro woman's home himself.
"As I'm driving up, I can see three deer standing in this driveway looking at me. And I thought, 'Well, I think I'm in the right place," Tom Chisholm told CBC Radio.
Chisholm told Maritime Noon that he counted 13 deer in Samad's backyard one afternoon.
"It looked almost like you were looking at a cattle pen," he said. "And all the cattle were just sitting around eating."
Truro's strict policy stems from a 2006 bylaw prohibiting the feeding of deer and other wild animals.
Jason Fox, the town's planning and development director, said the rules are in place to avoid domesticating the wild animals to reduce residents' exposure to them. One major worry is Lyme disease carried by ticks that are sometimes hosted on deer.
Residents who break the bylaw face fines up to $1,000. Convicted deer feeders also risk being thrown behind bars for up to 30 days.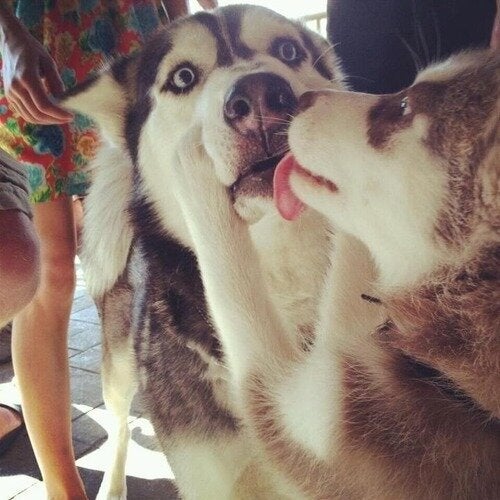 Animals Who Made A Huge Mistake