Today is "Star Wars Day," an occasion in which fans of the fantasy franchise say, "May the fourth be with you" (today being May 4, 2015).
Thomas Mulcair, leader of the federal NDP, marked the day by tweeting an amusing photo of himself as a Jedi.
I've seen this photo going around. To be clear, I would prefer an orange

lightsaber. #MayThe4thBeWithYoupic.twitter.com/EzmQwrHPI9

— Tom Mulcair (@ThomasMulcair) May 4, 2015
Mulcair's not the only NDP member who seized the day. The Alberta NDP posted the following tweet, reminding people to vote in Tuesday's election, in which the party leads the polls.
May the fourth be with you.

(Find your polling station here: http://t.co/uIhZsSlD6m) #MayTheFourth#abvote#abndppic.twitter.com/WLQWf6BtVr

— albertaNDP (@albertaNDP) May 4, 2015
Note to Mulcair: an orange lightsaber would put its colour much closer to that of a Sith lord.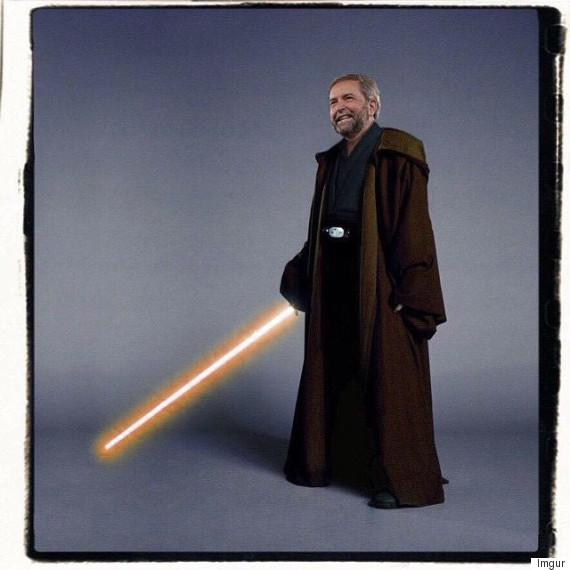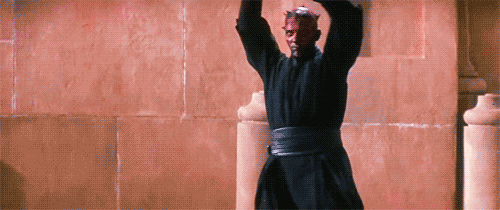 Liberal Leader Justin Trudeau also joined in the fun by tweeting a graphic promoting his middle class tax plan.
#LPC will create a new CDN Child Benefit – one that's simple, meaningful and tax-free. #fairness#MayThe4thBeWithYoupic.twitter.com/cf2cxruRn3

— Justin Trudeau, MP (@JustinTrudeau) May 4, 2015
And, on Parliament Hill, the Peace Tower bells played a rendition of the "Star Wars" theme song.
Like Us On Facebook

Follow Us On Twitter

ALSO ON HUFFPOST: