Home sales in Calgary fell 22 per cent in April from last year as the crude price shock continues to rattle buyers in the oil-rich city. Meanwhile, sales continue to grow by double digits in the country's two hottest markets, highlighting how different Canadian cities can be when it comes to real estate trends.
In the opening months of 2015, sales dropped 33 per cent in Calgary while new listings flooded the market as sellers scrambled to get in before the impact of lower oil prices took full effect.
"There's improved selection across all segments of the market, which takes some of the urgency away for buyers as they consider all of their options before making a purchase decision," said Calgary Real Estate Board president Corinne Lyall in a news release.
"Sellers have more competition and need to be aware of how much product is available in comparable neighborhoods."
Still, home prices in that market are about 1.9 per cent higher than they were in April 2014—at $510,200.
In Edmonton, which is also firmly linked to the oilsands, sales fell in April by 16 per cent.
Meanwhile, in the hot Vancouver market, the number of homes sold jumped by 37 per cent over last April. The average price grew to $673,000, up 8.5 per cent from April 2014.
"The supply of homes for sale today in the region is not meeting the demand we're seeing from home buyers. This is putting upward pressure on prices, particularly in the detached home market," said Darcy McLeod, president of the Real Estate Board of Greater Vancouver.
Across the country, the Toronto Real Estate Board posted a record number of sales in April, with a 17 per cent increase in the number of homes changing hands compared to April 2014.
The average home price in Toronto rose 10 per cent from last April to $635,932.
"Demand for ownership housing was very high relative to the number of homes available for sale in April," said Jason Mercer, TREB's director of market analysis.
"Until we experience a sustained period in which listings grow at a faster pace than sales, annual rates of home price growth will remain strong."
Each local board is responsible for tallying monthly sales numbers that are then forwarded to the umbrella organization, the Canadian Real Estate Association, which will release national figures next week.
"We don't believe we're in a bubble," Bank of Canada Governor Stephen Poloz told a House of Commons finance committee last week.
"Our housing construction has stayed very much in line with our estimates of demographic demand," he said.
Still, many market watchers have said Canadian home prices are overvalued by as much as 40 per cent.
Last month, The Economist magazine declared Canada is the most overvalued housing market in the world.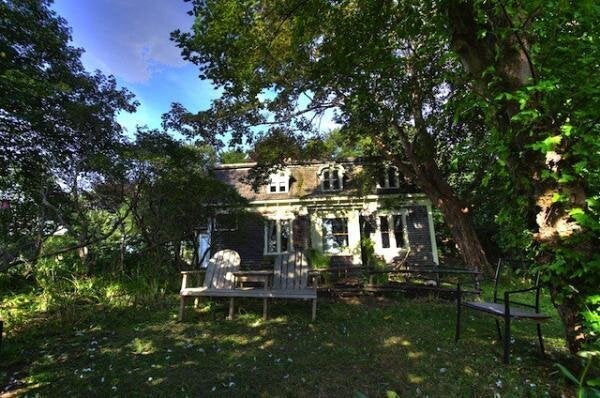 Most Expensive Houses For Sale In Canada