With Mother's Day coming up, Save the Children appropriately released its annual report ranking the best countries in the world to be a mother. According to the State of the World's Mothers 2015, Canada ranked 20 on the list thanks to its low rates of maternal and child deaths, years of formal education and high economic status.
As for the US, the country fell from 31 place to 33 this year thanks to its declining numbers in maternal health, children's well-being and political status. This new ranking makes the U.S. the worst-performing developed nation in the world for mothers.
But Canadians shouldn't celebrate just yet. While Canada achieved a high ranking out of 179 countries, it still falls behind Australia, Singapore and many other European nations. Based on maternal health, children's well-being and education, economic and political status, Norway ranked number one this year, followed by Finland and Iceland respectively.
Compared to these top countries, Canada's stats are eye-opening. The index reports that one in every 5,200 mothers in Canada dies from pregnancy-related causes. This death rate is three times that of Norway's, which is one in every 14,900 mothers. Additionally, infant mortality rate in Canada is more than double that of Iceland. In Canada, 5.2 out of every 1,000 children die before the age of five.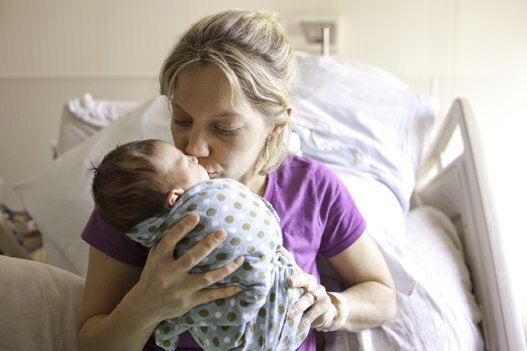 5 Countries With No Maternity Leave
Interestingly, the report points out how the rise of cities has left the world's poorest mothers and children at risk. "One of the worst places in the world to be a mother is in an urban slum," Margaret Chan, the director-general of the World Health Organization, wrote in the report. "Giving greater attention to the health needs of the urban poor — the mothers and children left behind — is essential."
As a result, Save the Children is committed to making change. "We need to do more to make sure that all mothers and babies have a fair chance of survival and a happy, healthy life, no matter where they live," Carolyn Miles, president and CEO of Save the Children, said in a statement. "Save the Children believes that a mother in Somalia or, frankly, a mother in America, deserves the same opportunity to thrive as a mother in Norway."