Dickson Liong wanted to be a professional hockey player, dreaming of becoming the next Alex Ovechkin or the next Sidney Crosby.
But naysayers told him that his cerebral palsy made his dreams impossible. Liong says he was bullied — but that only fuelled his fire.
"I thought my dream was crushed," Liong says in a video feature by Canucks TV. "At the same time, I said to myself, 'I'm not gonna quit. I'm not gonna quit on the dream of making the NHL.'"
Now, he's reminding us all that disability does not equal inability.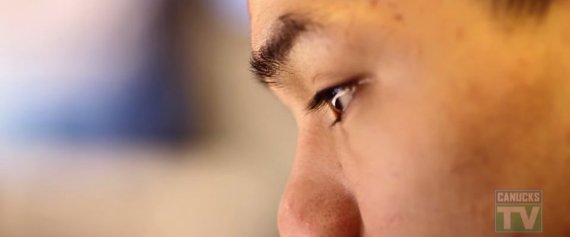 Liong made it to the NHL — not with lightning-quick skating or puck-handling skills, but with words on a page.
Armed with a sharp mind for the game, and charging ahead with a can't-stop-won't-stop attitude, Liong became a sports writer. In 2011, he joined the Vancouver Giants. In 2014, he made the big leagues, becoming a correspondent for the Vancouver Canucks.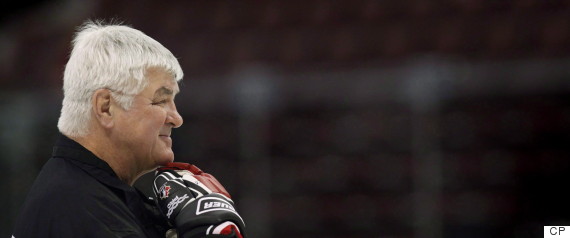 One of his first interviews? A sit-down talk with Canucks legend Pat Quinn about the 1994 quest for the Stanley Cup.
"He was one of my mentors. I didn't see him much, but when I did, he always made the effort to come and see me," says Liong of Quinn, who passed away in 2014. "He'll always have a special place in my heart."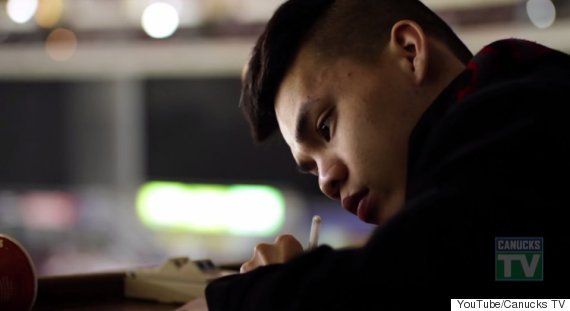 "There were many people growing up that told me 'you'll never be a sports writer, you'll never be in the NHL, you'll never cover the Canucks," Liong said. "For me, it's just good to be able to prove people wrong."
Watch the full video above.
Like Us On Facebook

Follow Us On Twitter
Also on HuffPost
Ryan Remiorz/Canadidan Press

YouTube

Vancouver Canucks

YouTube

YouTube

YouTube/NHL

Bruce Bennett Studios/Getty Images

YouTube

AP Photo/James A. Finley

YouTube

Steve Babineau/NHLI via Getty Images

YouTube

Fred Jewell/AP