"My contribution to public life is now at an end," Prentice told supporters Tuesday night in the wake of his party's decisive loss to Rachel Notley's NDP.
Stephen Carter, who ran the campaigns for both Mayor Naheed Nenshi and former PC Premier Allison Redford, says the outgoing premier is doing a disservice to the people who voted for him.
"I've never seen someone walk away from the seat that they were just elected in to," he said. "And the people that voted for him, the thousands of people who voted for him, have some questions that are going to need to be answered."
Carter says Prentice is abdicating his responsibility to the electorate by walking away so swiftly.
"When you put your name on the ballot you don't put your name on the ballot in good times only. It is something that you have to stand up and you say I'm going to serve the people of the province of Alberta, people of Calgary-Foothills, because it's the right thing to do, not just because I get to be the premier."
The PC party in Alberta will likely now quickly fall apart, as the members of the vastly reduced caucus come to realize the only values they had in common hinged on remaining in power.
Prentice took some jabs for his quick exit on social media as well.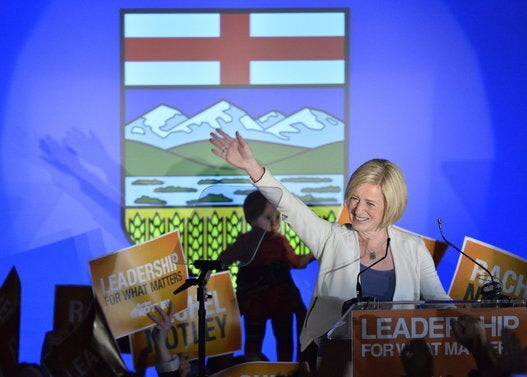 Alberta Election Day 2015