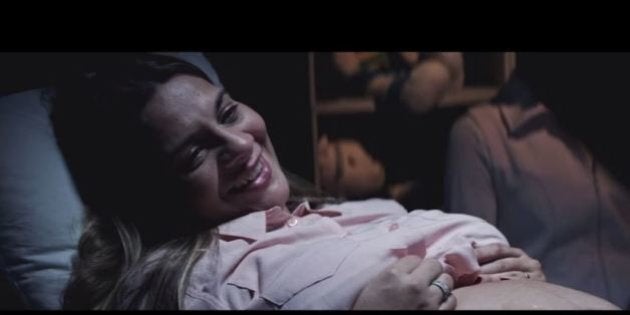 The moment a mom-to-be sees her unborn baby for the first time is usually emotional, but for one visually-impaired mother, the occasion was even more momentous. Thanks to 3D-printing, Tatiana Guerra was able to meet her unborn son.
The pregnant mom lost her eyesight at age 17 and did not expect that she'd ever be able to see her child. So when doctors surprised her with a 3D-printed version of her ultrasound, she was beyond moved.
"If you could touch him, would that let you know what he's like?" her doctor asks. When the 30-year-old says yes, she's given the ultrasound and her reaction will move you to tears.
The video was posted to YouTube last week by Huggies Brazil and has since been viewed over 450,000 times. Viewers were very moved by the clip. One YouTube user commented: "One of the best videos I've seen!! So beautiful, so strong. This is amazing, something that shows the humanity of people."