Game nights can be a fun group activity, but a Vancouver company to elevate that with a very big idea.
Bonkers! Giant Games offers well, giant games for rent.
There's a Jenga-style tower that can grow over five feet: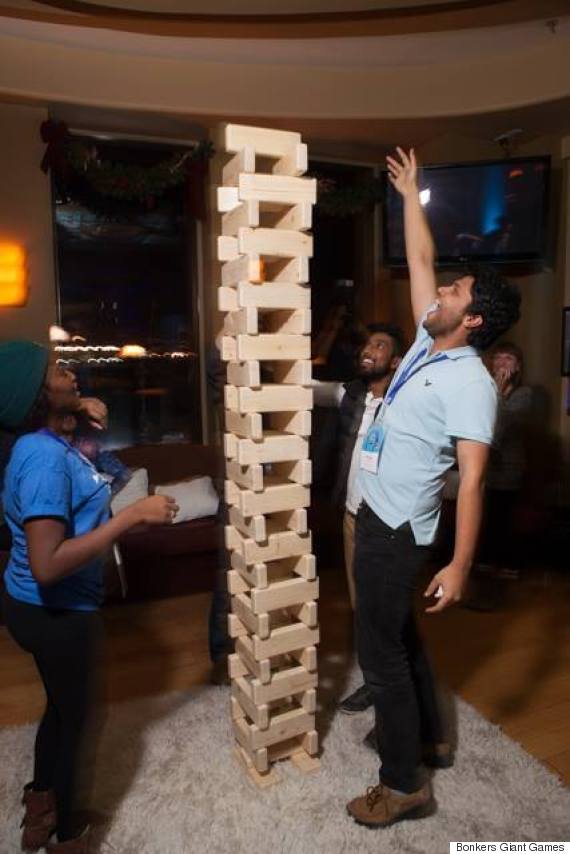 A giant version of Connect Four: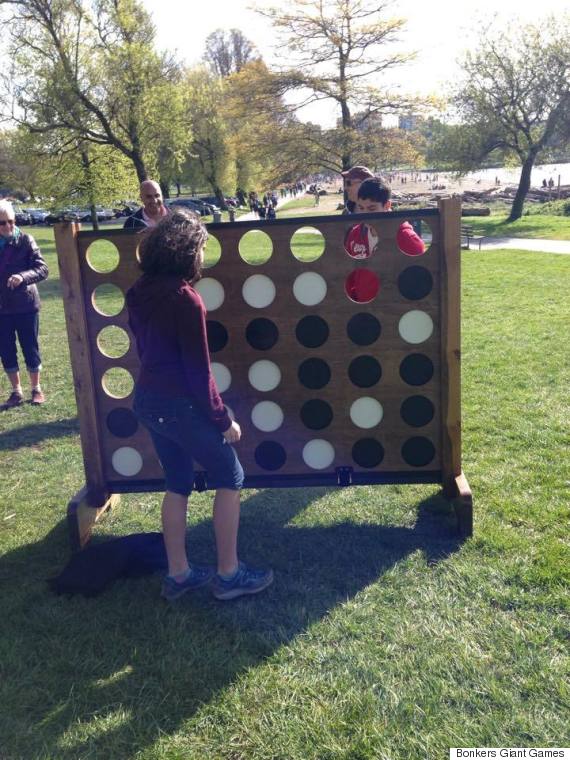 And oversized Yahtzee played with oversized pleather dice and massive pencils to keep score: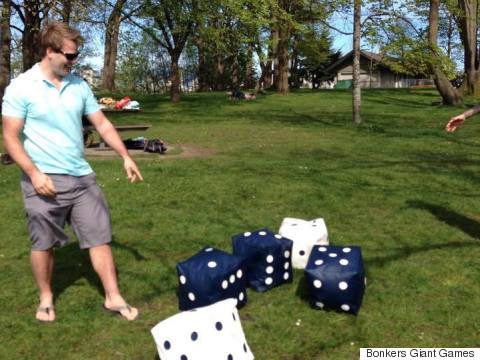 Dani Vachon, the owner of Bonkers!, got the idea after working as an event and party planner for 18 years.
When people attend a party or an event, she says it can be socially awkward people who don't really know each other at first.
"I think games help to disarm people, make them more comfortable, and put them at ease," says Vachon in a news release. "And once they're at ease it becomes so much easier to network and really let loose and have a good time."
Rental rates range from $20 per day to $600 per week (for the oversized Connect Four).
If you're in Vancouver, you can get competitive and check out a demonstration:
June 28 - Food Cart Fest in Olympic Village
July 29, August 1 - Sunset Beach during Celebration of Lights fireworks
Like Us On Facebook

Follow Us On Twitter
ALSO ON HUFFPOST: