It's 2015, and racism is far from eradicated.
In the short but powerful documentary above from the New York Times, a group of boys between the ages of 10 and 25 talk about growing up black in America and the racism they encounter in their daily lives.
Despite their different looks and personalities, each man in the video shares a similar story, one that involves being stopped by the cops and being warned to act a certain way at a very young age.
But perhaps the most heartbreaking topic the group discussed was the efforts each family puts in to keep these young men safe.
"It's kid of upsetting because we live in a world where my mom has to be afraid when I walk outside from the people that are supposed to protect me," says Malik age 17.
And that's not an exaggeration. Vox analyzed FBI data and revealed that despite black people only accounting for 13 per cent of the US population, 31 per cent of that group were victims of police shootings despite 40 per cent being unarmed and not attacking.
Watch the video above to hear more from these brave young men.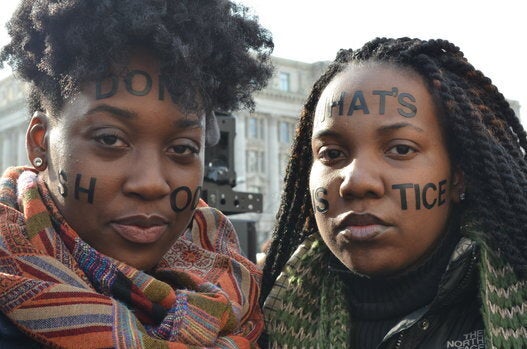 "Black Lives Matter" March