A goose learned the hard way not to intrude on a grizzly bear's turf at the Calgary Zoo.
And for a few moments, the goose appeared to have the upper hand. Until it hit a fence.
As the people say in the first video, that's the circle of life for you.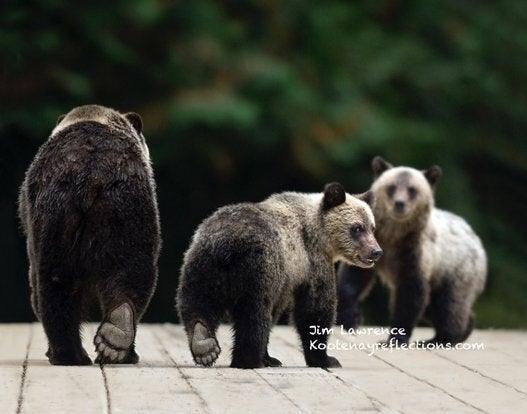 B.C. Grizzly Bears By Jim Lawrence