Kim Kardashian wants to break the Internet, yet again.
In an promo video for an upcoming episode of "Keeping Up With The Kardashians," the 34-year-old reality TV star is seen posing nude in the desert in a photo shoot for her website.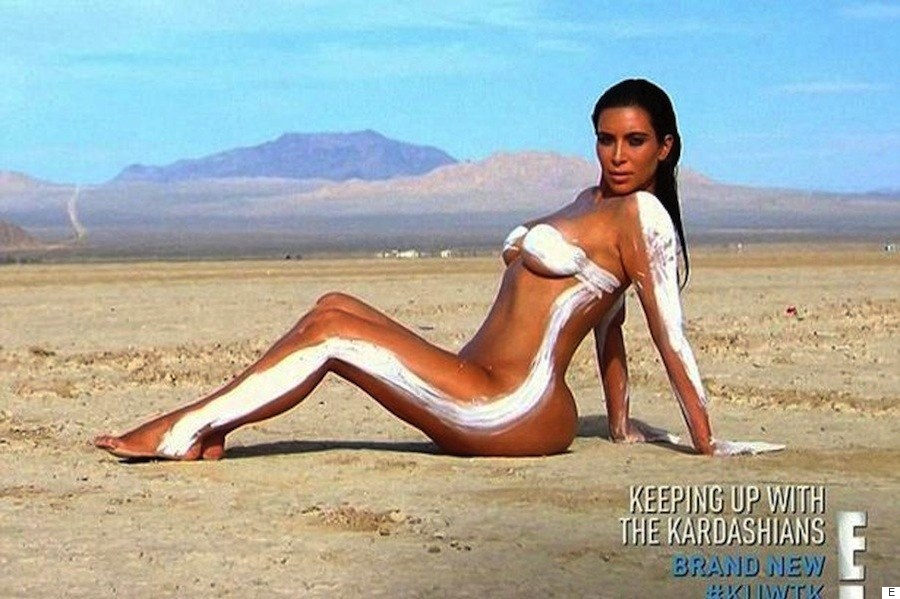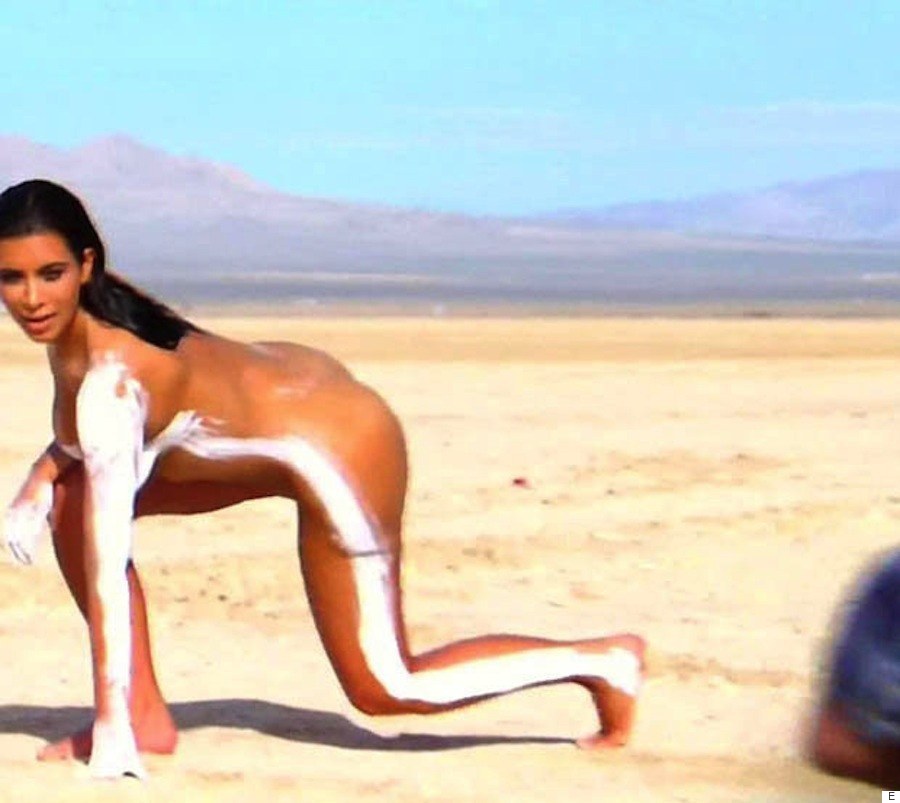 For the shoot, the mother-of-one poses seductively in the sand while completely naked, save for some strategically placed lines of white paint.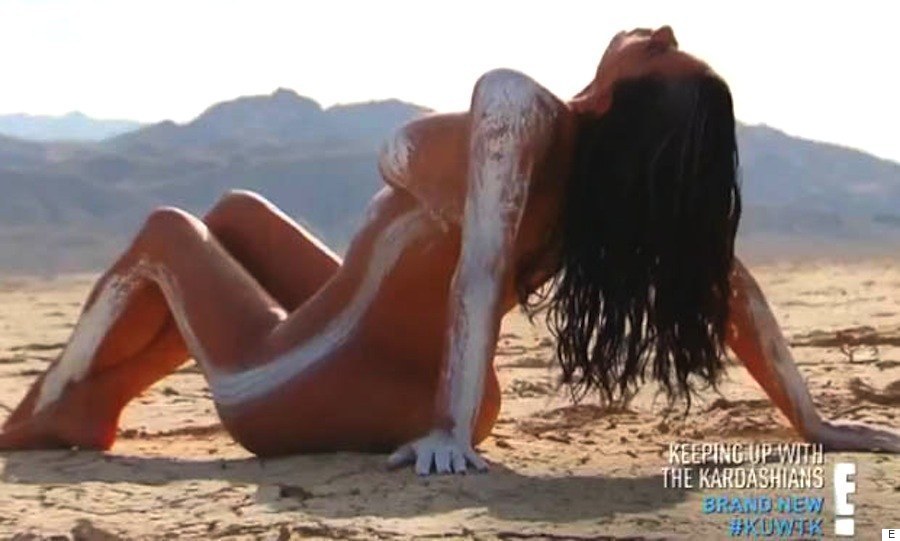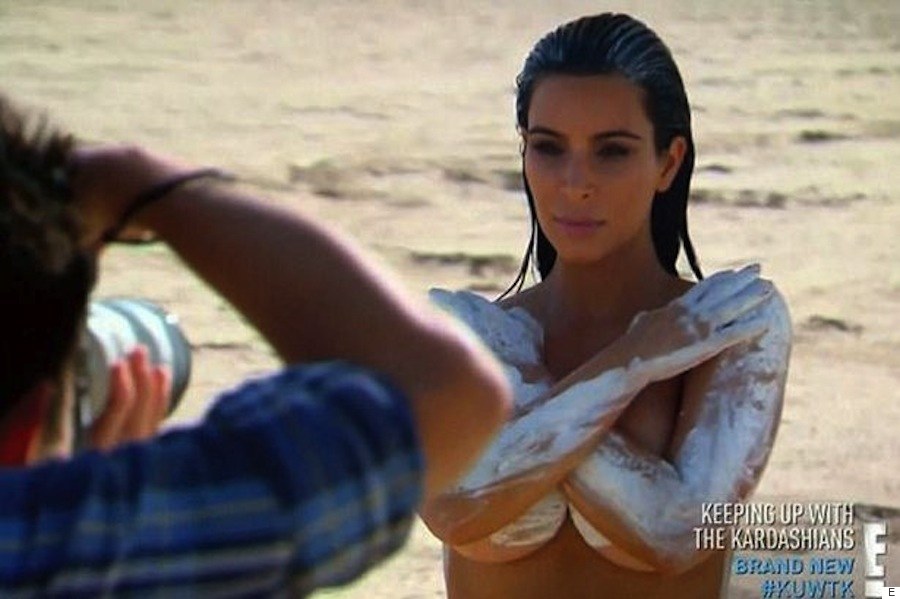 But the Variety magazine cover gal isn't getting naked just for the sake of getting naked: she dared to bare all to battle her insecurity with her psoriasis, a skin condition that covers itchy, red flaky patches of skin covered with silvery scales to appear.
"I have psoriasis," she says in the KUWTK confessional. "There's nothing I can do about it, so there's no reason I should ever feel uncomfortable. So to make myself feel better I lay out all my insecurities before I start a shoot just in hopes that no one will really be focused on that."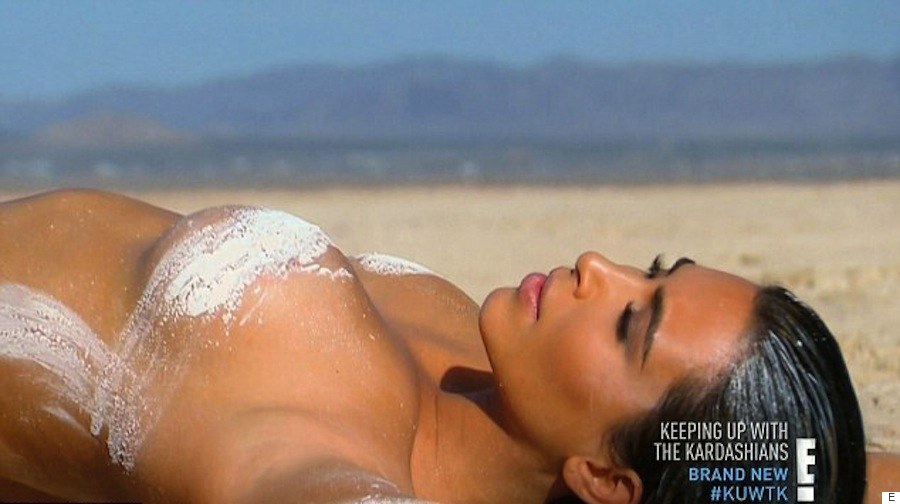 She also did it for artistic reasons.
"I just want to do fun and artsy things. I want to capture really cool moments and have some great shoots and be nude and do all this cool stuff."
She sure has come a long way from that W Magazine photo shoot!
#NeverForget.
Follow Huffington Post Canada Style on Pinterest, Facebook and Twitter!
Also on HuffPost
Kim Kardashian's Hottest Moments