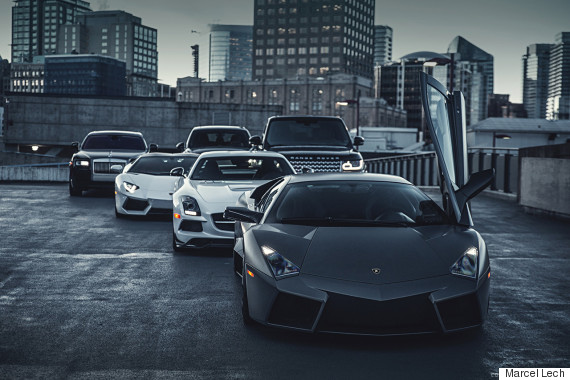 The streets of Greater Vancouver are a supercar-lover's dream, often playing host to rare — and very expensive — vehicles that can be spotted at just about any intersection.
Not only that, most are customized to make them stand out even more on city streets — like this Lamborghini Aventador in a "galaxy" wrap, for example. (Such a vehicle starts at around $400,000.)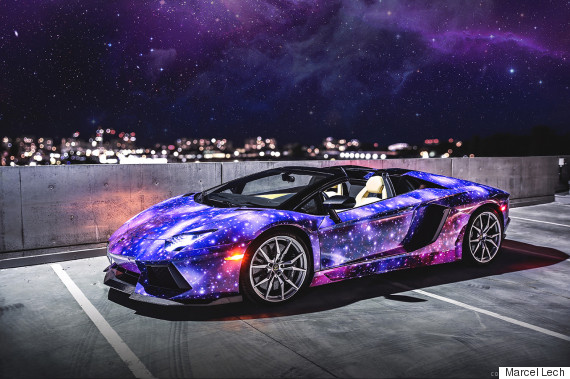 Marcel Lech, 22, has turned photographing such exotic beauties into a career. He boasts 1.9 million Facebook followers, drooling over his latest images.
While the American and European markets are more lucrative for automotive photography, Lech says his Canadian home base has its advantages.
"The Vancouver scene is strong with a wide variety of high-end vehicles and unique locations and scenery, so I'm able to produce a little different style of images and locations compared to the norm," he tells The Huffington Post B.C. in an email.
Lech bought his first digital SLR camera at 16, and says he focused on vehicles at events and shows because he was an "avid car enthusiast."
There was enough work from private owners, customization shops, dealerships, magazines, and auto manufacturers for Lech to turn professional in 2012.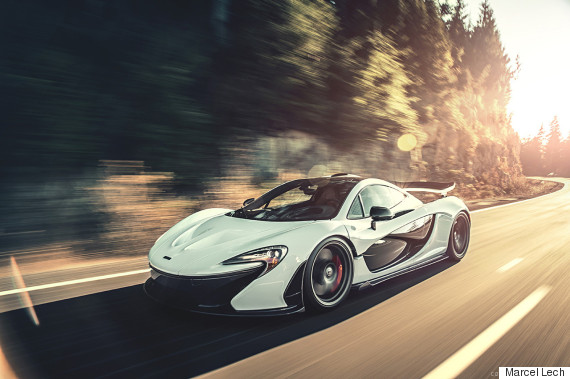 His favourite shoot is one with the local, private owner of a McLaren P1, believed to be the first one in Canada.
"Seeing this car roar up the windy Cypress (Mountain) roads alone on a sunny evening was quite something. The photos I produced from this shoot were some of my favorite and best to date I think," he says.
The photographer, whose dream car is a Pagani Zonda F, drives a modified 700-horsepower 1997 Toyota Supra: "I've been a fan of this car since a young age growing up, and happy to be able to own one."
As for any advice for aspiring automotive photographers, Lech says: "There is really no secret to it. You just have to go out and shoot to learn and progress. It's not meant for everyone sometimes. I am self-taught and took many years to get to where I am today."
Marcel Lech Car Photography



If you can't afford a McLaren 1, you can wake up to the image of one every morning. Lech's photos can be ordered as high-quality prints, stretched canvases, or metallic prints (printed on an aluminum composite).
Follow Marcel Lech's work online:

Are you interested in being HuffPost B.C.'s Photographer of the Month? Email us and we can chat!