EDMONTON - Crews were fighting four new out-of-control wildfires in west-central and northwestern Alberta on Tuesday.
Provincial wildfire officials said two of the fires were burning in the backcountry south of Edson.
Another fire was southwest of Nordegg near Highway 11.
There was also a blaze near Grande Prairie.
Government spokesman Richard Horne said the fires ranged in size.
Horne said the risk of wildfires in the regions ranged from high to extreme due to continued warm, dry weather.
The Alberta government has issued the following map, highlighting the often extreme wildfire risk in the province: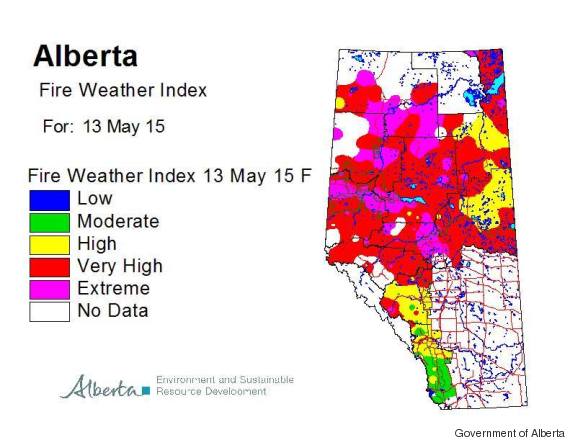 Also on HuffPost