An NDP MP erupted at the minister of aboriginal affairs Wednesday after Bernard Valcourt suggested the issue of youth suicide on reserves was not his responsibility.
The minister's remarks prompted Charlie Angus to call him a "clown."
Every spring, the Opposition gets to pick two federal departments to scrutinize on spending estimates and priorities. The meeting, which typically goes on for several hours in the House of Commons, is called a Committee of the Whole.
Valcourt and his parliamentary secretary faced a grilling from Liberal MPs, NDP aboriginal affairs critic Niki Ashton, Cree NDP MP Romeo Saganash, and Angus, whose northern Ontario riding includes many First Nations communities. The questions ran the gamut from aboriginal education to drinking water safety to the much-criticized Nutrition North food subsidy.
But it was Angus' query about on-reserve suicides that sparked perhaps the most heated moment.
"Mr. Chair, I am not going to engage in silly rhetoric with the minister," Angus said. "I am going to ask him, given the horrific death rates that we have among children who do not have access to schools, if he can tell us what the national suicide rate is on reserve among young people under his watch?"
Valcourt said that the MP's assertion that "these children are under the minister's watch" demonstrated a misunderstanding about the "responsibility" of his department.
"These children are first and foremost the responsibility of their parents throughout Canada," Valcourt said.
"That is not your responsibility?" Angus asked. "You are a clown. That man is a clown."
Tory MP Bruce Stanton, assistant deputy chair of the committee, called Angus' remark out of order.
"You have no clue," Valcourt shot back.
On Thursday, Angus took to Twitter to accuse Valcourt of shrugging off suicides on reserves and blaming parents.
He also shared a 15-minute YouTube clip of their exchange that ends before Angus hurled the insult.
In 2013, James Anaya, at the time the United Nations' special rapporteur on indigenous rights, addressed the suicide crisis on aboriginal reserves at the conclusion of his visit to Canada.
"The suicide rate among Inuit and First Nations youth on reserve, at more than five times greater than other Canadians, is alarming," Anaya said.
"One community I visited has suffered a suicide every six weeks since the start of this year."
His report, released months later, highlighted gaps in First Nations housing, education, and health, and urged a national inquiry into missing and murdered aboriginal women.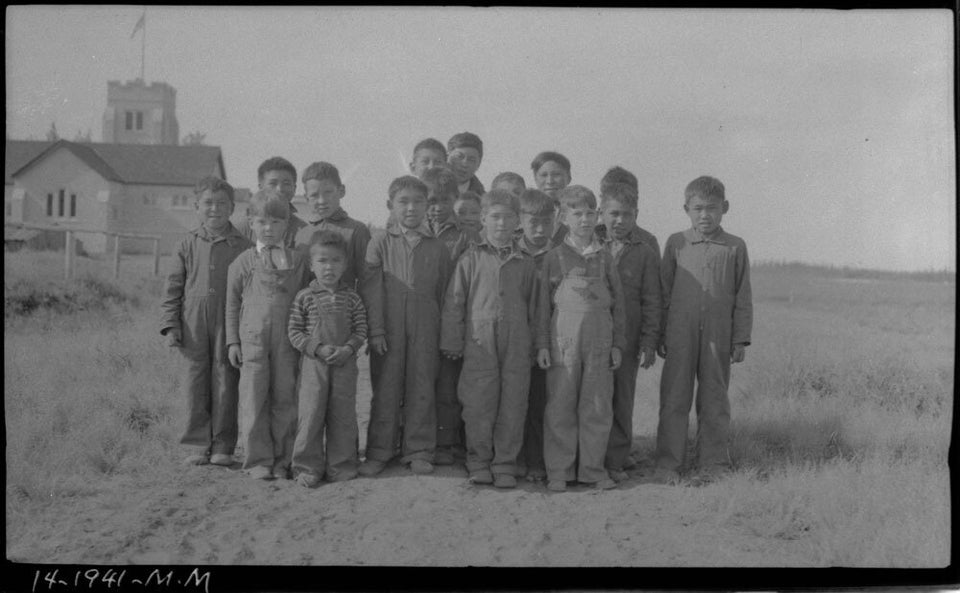 Residential Schools: A Photo History