You may recall Beyonce's grand entrance at this year's Met Gala a few weeks ago -- the superstar wowed the crowd in a sparkly naked dress, arriving nearly one hour after the last celebrity walked the red carpet.
And while the 33-year-old's entrance was well worth the wait (you know what they say, leave the best for last, right?), it turns out the real reason for Queen B's tardiness was her hair.
According to her longtime hairstylist Neal Farinah, who spoke to Us Weekly, the "Drunk In Love" singer's hair was originally put up in an "Asian-inspired chignon," which she felt was too "costumey." Bey made a spur-of-the moment decision to change her 'do in an elevator.
"Then we were in the elevator on the way down, and she looks at me and says 'Neal, I want to change my hair, will you change my hair?' And I said, 'Honey, there could be cameras in the elevator,'" Farinah told Us Weekly, referencing last year's infamous "Elevatorgate" in which her sister Solange Knowles got into a physical altercation with her husband Jay Z.
"She says, 'You have five minutes.' And I said, 'Girl, what do you want me to do with the hair?' And she wanted a high ponytail. With Beyonce, she looks at herself and she says, 'This isn't right, let's change it."
"We didn't have a mirror, just the reflection of the elevator door!" he continued.
The result? This 'do: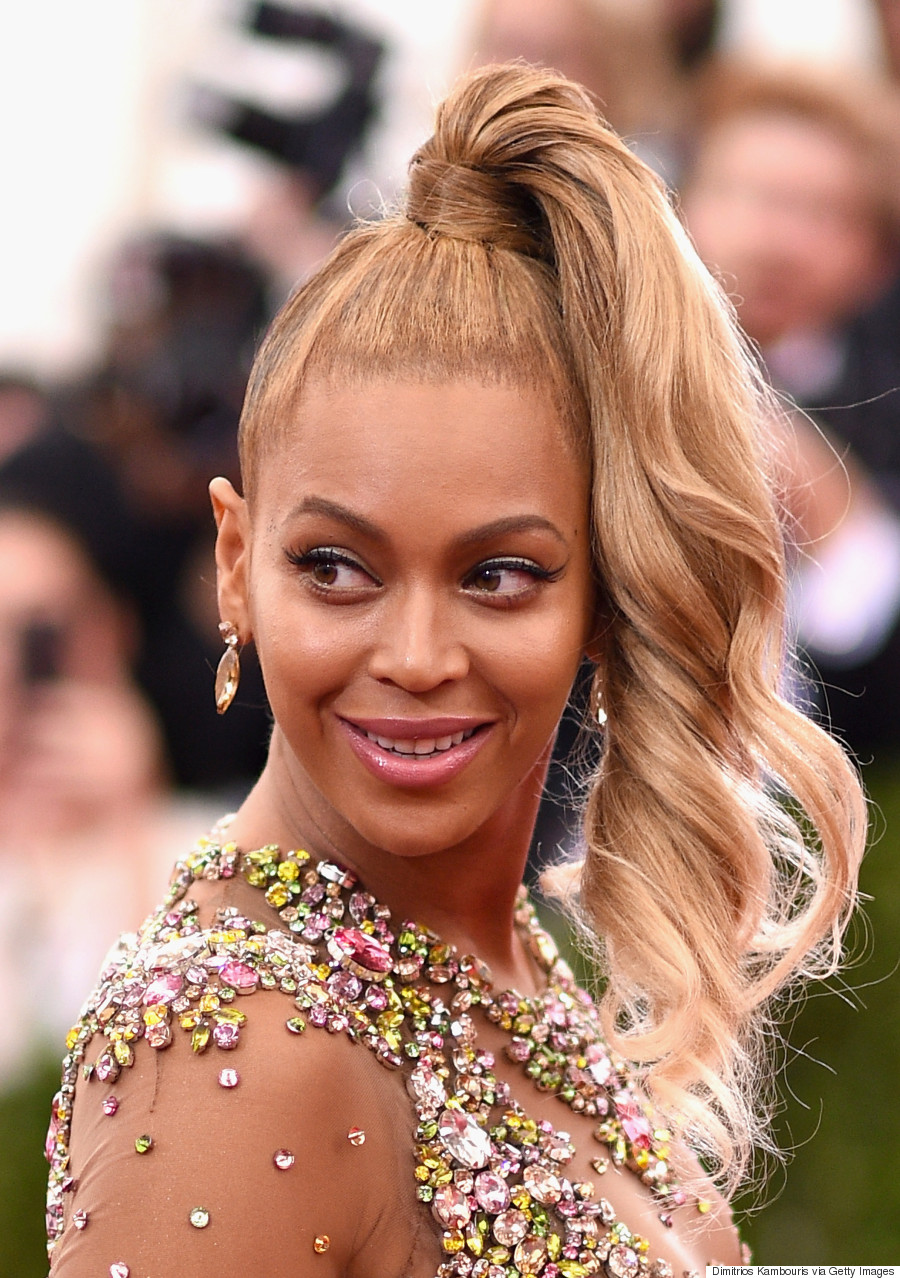 Who run the world? Bey.
Follow Huffington Post Canada Style on Pinterest, Facebook and Twitter!
Also on HuffPost