OTTAWA — Canada's largest private sector union is ramping up its anti-Conservative campaign, telling voters in swing ridings why they shouldn't vote for Stephen Harper.
Unifor is running radio ads in five strategically chosen locations: Vancouver, Winnipeg, Regina, the Greater Toronto Area and Moncton, N.B.
"We're talking about Harper's economic record, which is abysmal to say the least," Unifor national president Jerry Dias told The Huffington Post Canada this week. "[Harper] is running a platform of being the best economic manager, but all the numbers say that the Conservatives are a total disaster."
Last year, the United States created two million full-time jobs, while Canada created 140,000 positions, Dias said, adding that 80 per cent of those jobs were precarious and part-time.
"The ads are really a discussion of: Are people really better off? And the answer is no."
Unifor plans a significant media campaign — mostly on radio — until the writ drops. Once the election is called, the union is handicapped by third-party spending rules that cap the amount it can spend in any given riding at $3,000, up to a maximum of $150,000 across the country. The group plans to put up billboards in swing ridings during the official campaign.
The radio ads, which air 36 times a week on three main radio stations in each of those five markets, attack Harper for doing nothing to help the struggling middle class.
"Canada's economy has done worse under Stephen Harper than under any other leader since World War II," the ad states.
"Wages haven't kept up with the rising costs of living. Unemployment has increased. And the jobs that are being created are mostly low-wage, part-time jobs."
Now, Unifor said, it plans to target the Conservatives in seats in Windsor and London, Ont., by pulling out of Toronto and focusing its message on health care. The union has a large number of members it could mobilize in each of those cities.
"There is no question in my mind, that if [Harper] ends up with another majority government, health care in Canada is finished," Dias told HuffPost. "You can't take $36 billion out of the health care system in the next decade and expect that you're going to have a system that is still universal.
"The money that is spent on income splitting would preserve universal health care in Canada," he added.
The head of Unifor said he is not content to preach to Liberal or NDP supporters – he plans to go after the Conservatives' base.
"A lot of them have bought into this fiscal responsibility argument, but I also believe Canadians inherently love their social programs and want their social programs," Dias said. "I think if they really understand that this is about destroying the country that we love, people are going to start to second-guess it."
Unifor would not reveal the total cost of the campaign. Roland Kiehne, its director of political action and member mobilization, said the details have yet to be hammered out, though Dias estimated the cost at hundreds of thousands of dollars. Right now, the union has no plans to run television ads.
Together with other labour groups and the polling firm EKOS, Kiehne said Unifor identified three themes that would resonate best with the audience it's trying to reach: the economy, health care and retirement security. It also also identified 40 target ridings where it believes it can stop Conservative incumbents.
"If we can get our members to the ballot boxes, we can be game-changers," Kiehne said.
In addition to the radio ads, Unifor is leading an "I will vote" campaign that is similar to Leadnow's strategic "vote together" pledge. It is also encouraging its members under 35 years of age to mobilize other young voters.
Two years ago, when Unifor was created as a merger of the Canadian Auto Workers (CAW) and the Communications, Energy and Paperworkers Union of Canada (CEP), Dias declared that its size — more than 305,000 — would allow it to be more influential.
"Unifor is here because it's time to stop playing defence, and it's time we started to play offence," Dias in a fiery inaugural address in August 2013.
After Progressive Conservatives lost in Ontario's general election last year, Dias said he planned to defeat Harper just as the labour movement had defeated then-PC leader Tim Hudak.
But his week, Dias struck a more cautious tone.
"We are certainly going to try," he said. "Harper, to his credit, is no Hudak. Hudak ran the world's most foolish campaign.
Dias said he believes this election, to be held on Oct. 19, is the most important one yet.
Emboldened by the NDP win in Alberta, he said he believes that Canadians are looking at other options and that Unifor needs to play a role.
"You don't have an impact on the politics of the country unless people are having the discussion," he said. "For us, an educated electorate votes."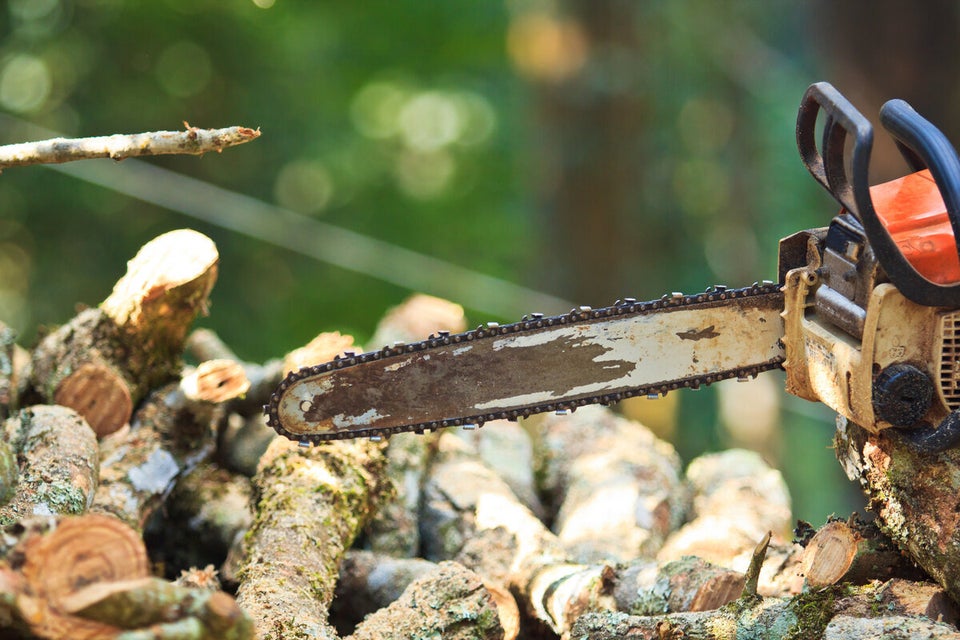 Best, Worst Industries For Jobs In Canada