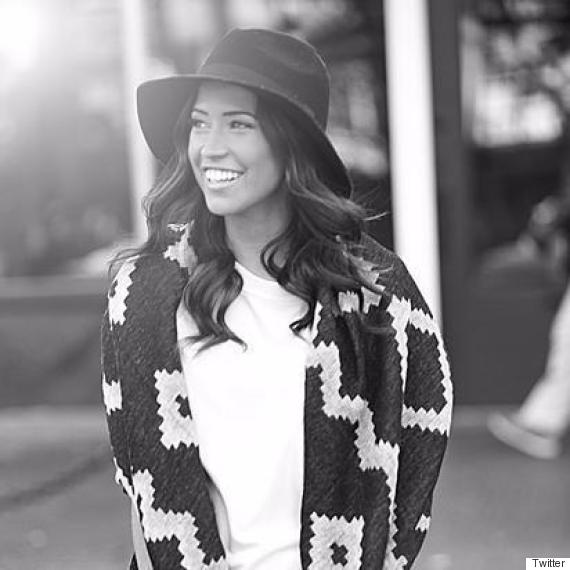 Vancouver's Kaitlyn Bristowe is one of two bachelorettes vying to win the hearts of 25 bachelors on this season of the ABC reality show. On Monday's premiere of "The Bachelorette," the men met Bristowe and her opponent, Britt Nilsson.
The bachelors then voted on which woman will continue in the show as this year's "Bachelorette" — a decision that will be revealed on Tuesday night.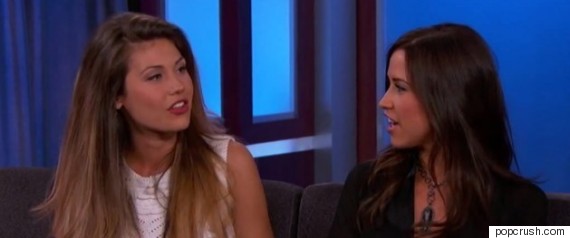 (Kaitlyn Bristowe, right, and Britt Nilsson, left, began this season as co-Bachelorettes.)


Here are 10 reasons why we think B.C. gal Kaitlyn is just the DUH choice.
1. She's a proud homegirl.
Not entirely sure what's happening in this photo but i live here. That's all that matters. 👌 pic.twitter.com/dGwXecZgtx

— Kaitlyn Bristowe (@kaitlynbristowe) May 30, 2014
(And we love her for it)
@kaitlynbristowe bachelor fashion is on point.. and she's hilarious. Repping us canucks well 🍁🍁

— Jaclyn Canton (@jaclynncanton) February 10, 2015
... and she loves us back.
Thank you everyone for loving and supporting my weird Canadian humour. I love you all!!! 🌹

— Kaitlyn Bristowe (@kaitlynbristowe) January 6, 2015
So much love.

2. She tells it how it is ('cause reality TV should be, you know, real).
❤️ Kaitlyn pic.twitter.com/GZ5KIW6T05

— The Bachelor (@BachelorABC) February 10, 2015
"You had me at unlimited hors d'oeuvres" - @kaitlynbristowe #TheBachelor pic.twitter.com/pjmm7Kf3sN

— tvtagBachelor (@tvtagBachelor) January 20, 2015
3. She's a dance teacher, and she's even won some awards — prob for stuff like this:
4. She made a legendary entrance on the last season of "The Bachelor."
5. She supports RAW Beauty Talks, a Vancouver group that empowers women to ditch the makeup and embrace their natural babe-ness.
Signed the @RAWBeautyTalks #LessIsMore petition to reduce photoshop in magazines. Your turn!! http://t.co/lW1FjUv1s0 pic.twitter.com/QwBltAMzYw

— Kaitlyn Bristowe (@kaitlynbristowe) February 5, 2015
6. She knows how to get a point across, with stuff like this...
...And this..
Plus this.
So she's clearly not afraid to be herself.
7. She used her profile on "The Bachelor" to help animals. (Aw.)
8. AND she's all for anti-bullying.
9. She had an awkward phase too!
SO LET'S DO EEET.
"@BachelorABC: ...and there was much rejoicing. #TheBachelor https://t.co/gsaq9KQEBo" @kaitlynbristowe is me

— Macy Bryant (@heymacy) February 10, 2015
('Cause who really wants to see this stuff all season?)
NOPE.
#TeamKaitlyn

Like Us On Facebook

Follow Us On Twitter
ALSO ON HUFFPOST:
Tweets About 'The Bachelorette' Season 11 Premiere