Lisa Dollery
Who: Lisa Dollery
Occupation: Operations Manager at staffing agency
City: Guelph, Ontario
Age: 52
By The Numbers: My heaviest weight was 375 lbs, and my current weight is 195 lbs, for a total weight loss at this point of 180 lbs
The Weight Gain: I was heavy — no, I was huge, my whole life. I sometimes think I was born big. I was teased and made fun of my whole life. Even before the age of 14, I was trying dieting; the good, the bad and the ones I can't even talk about.
Final Straw: One morning I woke up with no feeling on the right side of my body. I couldn't sleep on that side, as I was very uncomfortable, but somehow through the night had rolled onto it (turning over in bed was a chore), and woke that morning with no feeling in half my body. It wasn't a new feeling, I had experienced it before, but that morning getting up, I was scared. I went to a Weight Watchers meeting that night and the lecturer said to me when I stood on the scale, "You will never see that number again." I didn't, and I swear, I never will.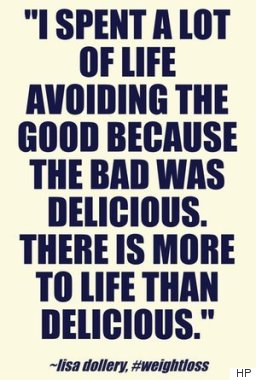 The Plan of Attack: That humiliating walk in to Weight Watchers was my start. As I felt more comfortable and the weight began coming off, my head walking in there got higher and higher. I dropped 100 lbs that first year at Weight Watchers! It was amazing. I felt like I had a massive amount of support. Unfortunately, a massive weight loss can also lead to a massive weight gain in a very short amount of time if you lose your focus and quit smoking to boot. My 100 lb loss turned into a 20 lb loss, and I was too embarrassed to return to Weight Watchers.
Story Continues Below. Check out more of our inspiring weight loss stories:
Lost It: Weight Loss Success Stories




The Exercise Factor: Now, knowing I could lose weight and starting to grasp at straws, my brother forwarded me a video of a personal trainer who had done an amazing transformation of his own. I thought he was online and in California or something — I emailed him to ask about his online program, only to find out he was in my city.
Never in a million years would this obese woman, ashamed of her weight gain yet again, gather up all her courage and meet with a personal trainer. Personal trainers were for the rich and famous and for people who need to get fit, not lose weight. Fortunately, he and I were the only two in the facility, so I didn't have to show myself to anyone there. My meeting with this professional changed my life for the next four years. I felt no humiliation with him, I felt encouragement and hope. I let him see the very worst of me and never did he make me feel uncomfortable or not worth the effort. He saved my life one session at a time.
This gentleman pushed me to lift weights, he pushed me to sweat, to breathe heavy and to laugh while we did it. With each pound loss, and each session complete, my head got higher and my clothes got smaller. I was completely focused and a different person altogether. People say that "it must have been so hard losing all that weight." No, it wasn't. I did what I was told, I worked as hard as I could and kept putting one foot in front of the other and not caring what a year, a day or a month would bring. I was happy! I was healthy! I was accepted and not teased anymore! I was normal! I was alive!
The Food Element: What did I start eating? Easy, what I was told to eat, all things good. All meat that's white and all veggies that are green. My trainer would help, guide, support, change my diet when I needed and never got mad at me when I was only human. As the weight loss slowed down and my progress was affected, he knew and he could change to give me a boost. It always worked.
At a point, however, I lost my way and ended up in the hands of a caring naturopath as well. With her guidance and my trainer's support, the weight loss began again, and I hopped on that bus for another great ride. I gave up sweets, and learned fairly quickly that if you don't eat it, you don't want it.
I know what I can and can't eat, and as long as I stay on my program, the amount of calories consumed isn't important. Heavy people are now convinced it's not a "diet," it's a "lifestyle." Corny as it sounds, it's true. When you're my size, it's never over.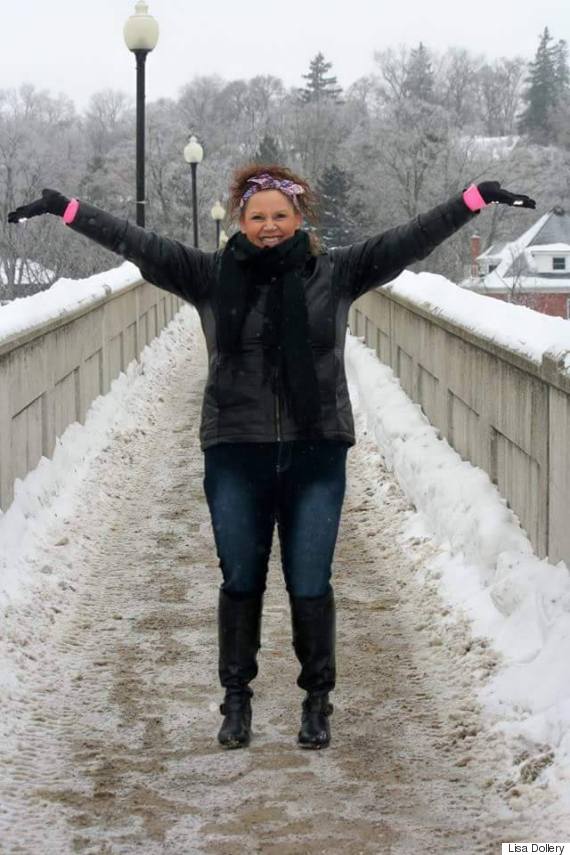 The Current Day-to-Day: Here I sit today, clearing a path that has a few leaves on it. I had excess skin removal surgery on March 2nd and lost 12 lbs of skin that was weighing me down and making me feel like I was carrying a bag of potatoes around my waist. I am almost healed completely and cannot wait to lift something heavy over my head, or pick up something heavier than my purse, and to jump up and down, knowing I will land just once instead of me, then the rest of my body.
I'm so very proud of the fact I could do these things at my age, my stage of life. I'm proud that I could be stronger than someone half my age. The only regret is that I didn't do this earlier, obviously, but I think of it this way: I spent a lot of life avoiding the good because the bad was delicious. There is more to life than delicious.
There is the ability to live your life the way you want to, to not be swayed by anything in particular, to be the driver of your race car. My advice is to find that place in your heart and don't be afraid. When you're out of control and people ask how you are, you may say you're great, but you're not great, you're not even good because you will go home tonight, just like you did last night and eat out of control, because that does make you feel great. When you find that place, find someone or use that someone inside you to tell you it's OK. This does feel good.
Close your eyes, or open them, lift your foot off the ground and hold on to something if you have to, but take that step. I promise you when you say you feel great, you will mean it. You're not alone, myself and loads of others are beside you. I'm carrying battle scars all over my belly and one of them even looks like a smile.
Do you have a weight loss story to share? Send us an email at CanadaLiving@huffingtonpost.com to be featured on our Lost It series.