Bears will go to great lengths to sate their springtime appetite, but we've never seen anything quite like this.
A video and photos circulating online show a bear atop a power tower, picking through a raven's nest for eggs.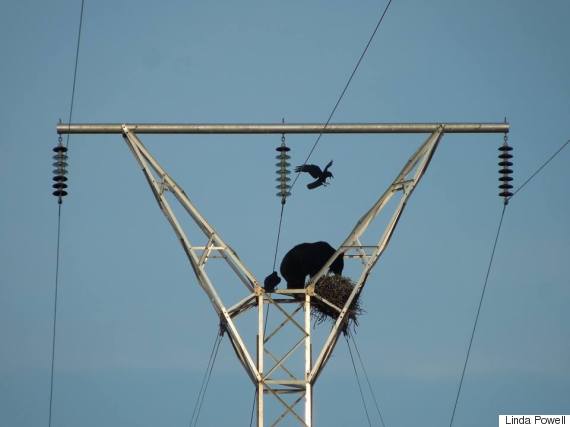 The footage was captured earlier this month in northeastern Alberta by Linda Powell, the director of media relations for firearms manufacturer O.F. Mossberg & Sons.
Powell, from Greensboro, N.C., told The Edmonton Journal she was on retreat at a remote camp near Wood Buffalo National Park with a group of outdoor writers and hunters, testing some of the company's hunting guns.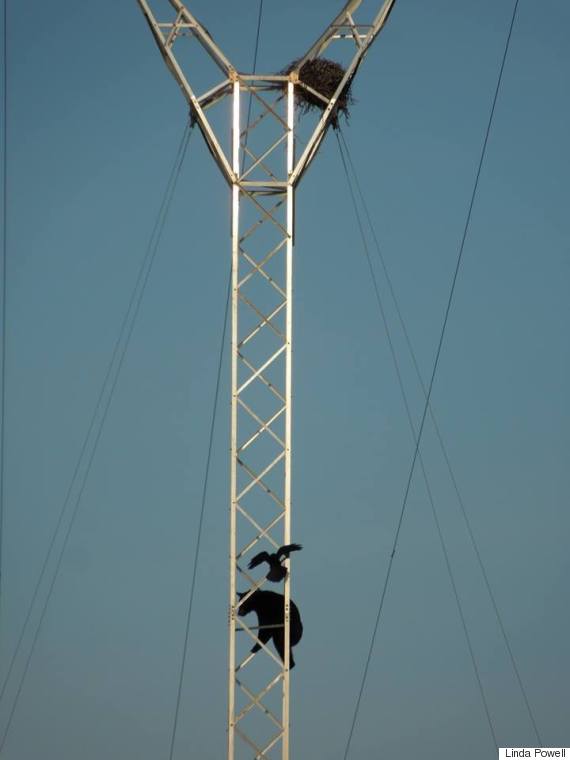 On May 10, while relaxing in a clearcut after a day of hunting, she spotted a black bear at the base of a transmission tower.
"My first thought that went through my mind was: that bear's gonna climb the tower but I didn't really think that it would," she told CBC News.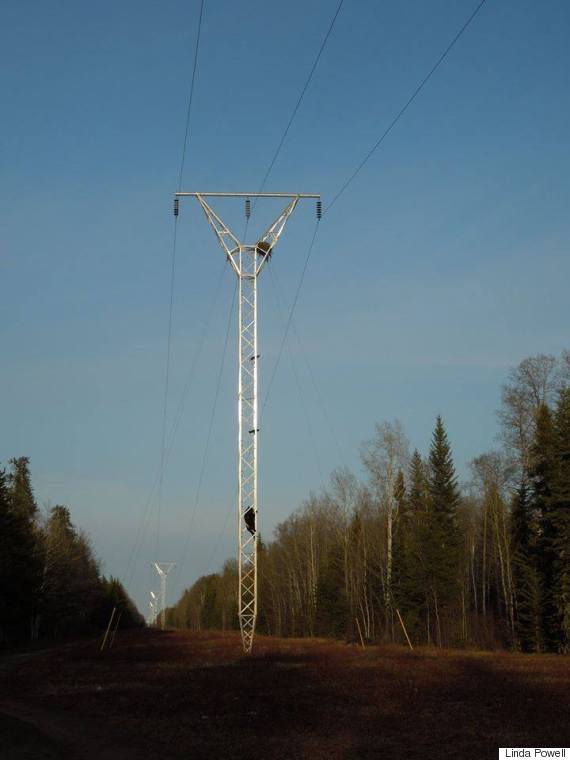 "Over the next few minutes we watched him very skillfully climb the tower while the ravens were diving at him pecking at him, squawking, trying to do everything they could to discourage him, and he just climbed right to the top."
According to the video posted to YouTube, the agile bear finished the feast and made it down the power pole unharmed.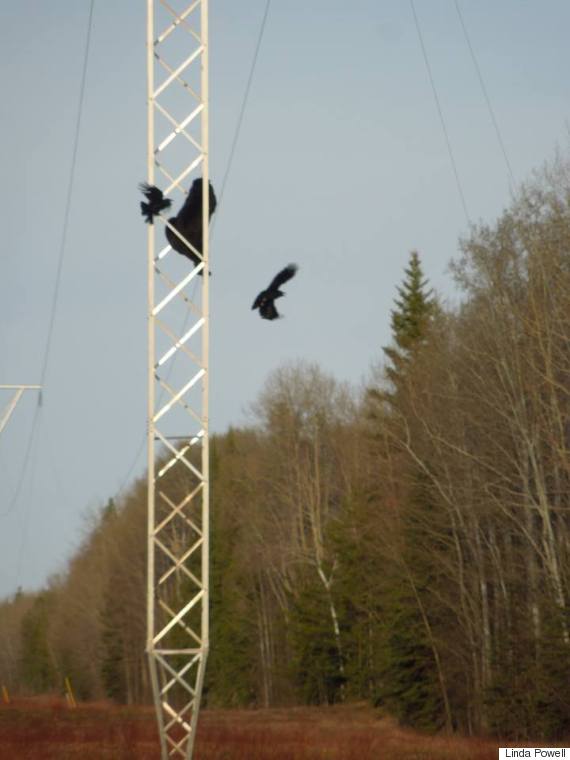 EARLIER ON HUFFPOST:
Baby Bears In Waterton Lakes National Park