It may have taken a while, but the fashion industry is finally, albeit very slowly, embracing body diversity.
Plus-size retailer Evans is joining in on the body acceptance movement with #StyleHasNoSize, a collection of T-shirts and handbags meant to celebrate women of all sizes.
The UK retailer first changed the fashion game by holding the first-ever plus-size fashion show at London Fashion Week for spring 2015. After receiving so many positive reactions and feedback from women everywhere, they decided to create a line bearing the powerful message.
"This reinforced what we believe, that there is a fashionista out there who is confident and sexy, who is bold in her outfit choices and who isn't limited by her size," an Evans spokesperson told The Daily Mail. "She is body beautiful and craves great style as well as acceptance in the fashion arena."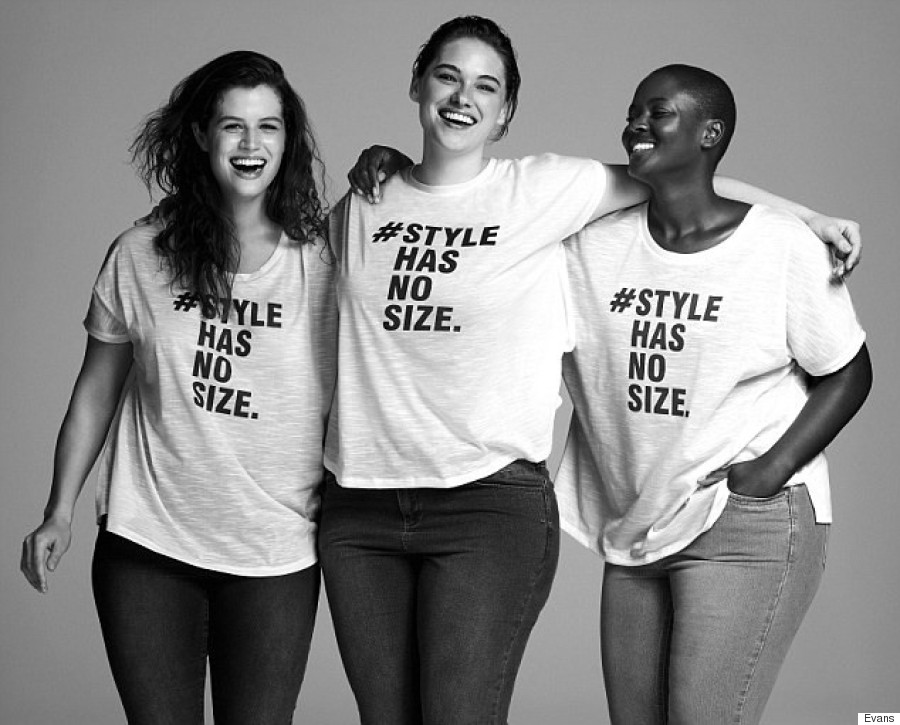 Unlike Lane Bryant's #ImNoAngel campaign, which received backlash for representing a limited range of shapes and sizes, #StyleHasNoSize aims to ecompass style for women of all sizes, whether they are a size 6 or a size 26.
"It's not about big or small, or fat or thin -- it's about proving that body confidence is the best accessory any woman can add to her outfit," the spokesperson explained.
And Evans isn't stopping there. All proceeds from the new collection will go to children's charity, The Rainbow Trust, which supports over 25 per cent of the 6,000 families in England who have children under 18 with a life-threatening or terminal illness.
Now that's something to feel good about.
Follow Huffington Post Canada Style on Pinterest, Facebook and Twitter!
Also on HuffPost: