The 47-year-old B.C.-born actress has stripped down (once again) to protest the horrorsof the meat and dairy industry for a "Psycho"-inspired PETA ad.
In the black-and-white pic, which was photographed by David LaChapelle, the "Baywatch" actress and longtime PETA-advocate poses nude in the shower. She's protecting her modesty with a strategically placed towel, and has a look of sheer terror on her face. Dramatic cat eyeliner and loose curls add to the Hitchcock-feel of the ad.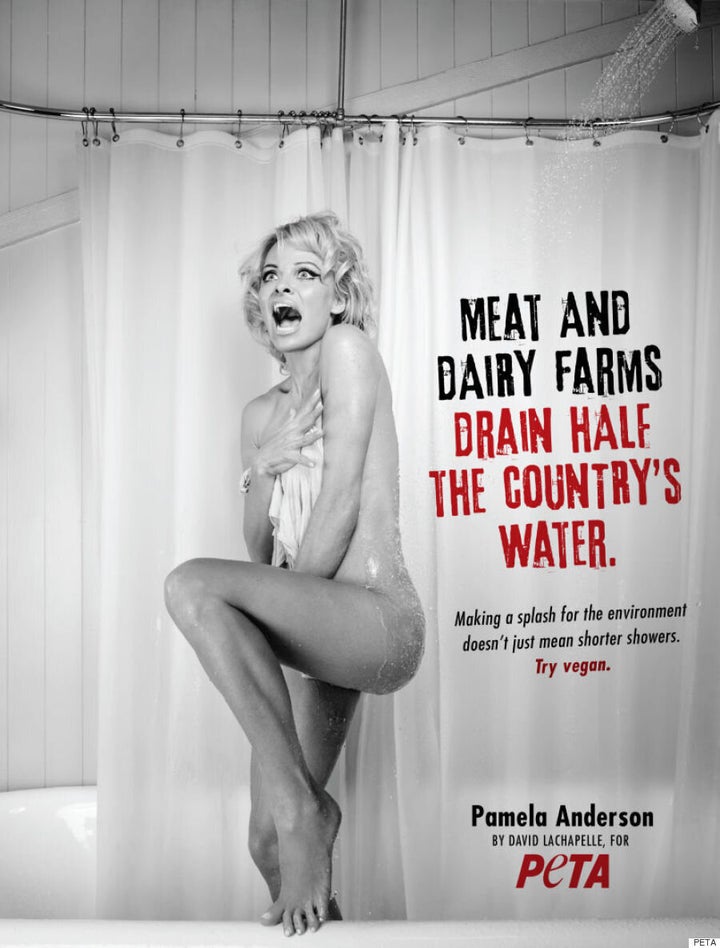 "Making a splash for the environment doesn't just mean shorter showers," Pam says. "Try vegan."
The full-ad campaign will be revealed on "The Ellen DeGeneres Show" on Thursday.