When you're planning a wedding, there are a million details to take care of: flowers, music, catering, something new every day. It can be easy to forget the gifts for your attendants until the last minute, or to make them about the wedding itself — for example, giving them something that's part of their outfit for the day.
But it's worth taking some time to think about what kind of gift would really show your appreciation for everything your groomsmen have put into your day, as well as for who they are as people and what they mean to you as friends. Think about something that really reflects their personal interests — sports, maybe, or mixology. Or honour a shared interest, like reading or craft beer brewing.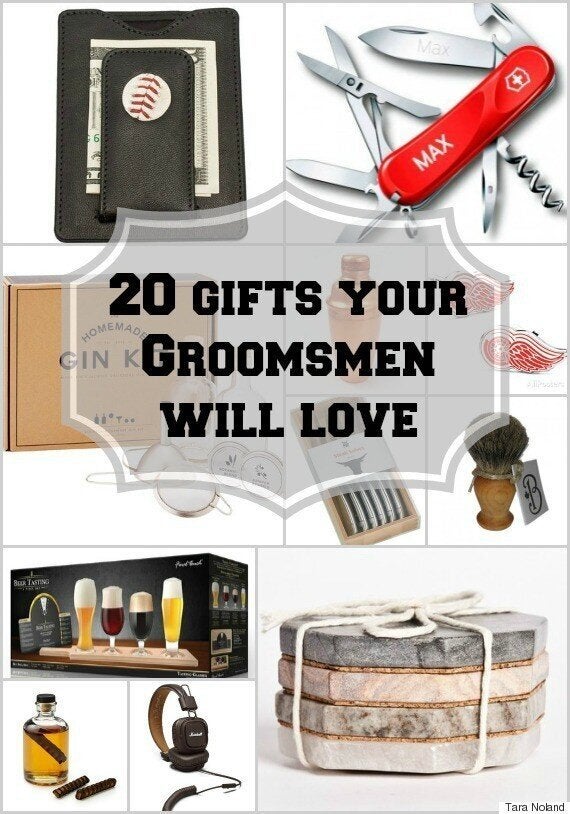 Another great option is to simply provide your best friends with a little bit of luxury, like a quality saucepan or a shaving brush they'll actually look forward to using.
These 20 groomsmen gifts fit the bill for all kinds of guys — we feel confident there'll be something perfect for your own attendants, a gift they actually be thrilled to receive, among them.