For Maggie Gyllenhaal, it apparently came at the age of 37.
"It was astonishing to me," she told the publication. "It made me feel bad, and then it made me feel angry, and then it made me laugh."
Gyllenhaal wouldn't say what the production was. But her rejection nevertheless speaks to the challenges women face landing prominent roles in mainstream films.
They also accounted for 29 per cent of all major roles and 30 per cent of speaking parts. Those stats showed no change from the previous year, and only slightly more than there were in 2002.
Roles for women were younger than ones for men. They were more likely to be defined by their personal lives, while male characters were more likely to be associated with work.
The American Civil Liberties Union (ACLU) has called for an investigation into Hollywood's "systemic failure" to hire female directors.
The union has noted that there are fewer women working as filmmakers today than there were 20 years ago. Women made up seven per cent of directors on the top 250 grossing films of 2014, which was two points less than in 1998.
Gyllenhaal's statement also bore out the premise of the Amy Schumer sketch "Last F***able Day," in which actresses Patricia Arquette, Julia Louis-Dreyfus and Tina Fey jokingly lament the lack of roles for aging women.
"In every actress' life, the media decides when you finally reach the point where you're not believably f***able anymore," Louis-Dreyfus says in the video.
The actresses then reflect on losing romantic roles to younger women ... opposite older stars like Jack Nicholson.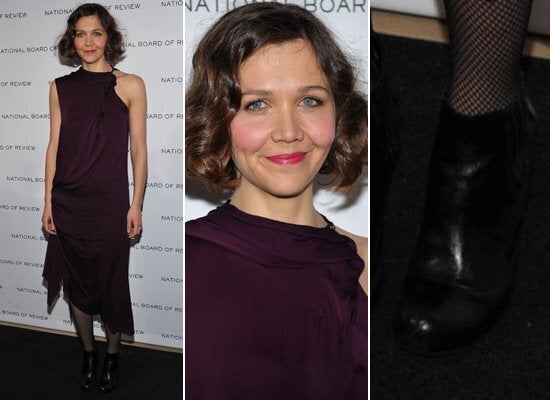 Maggie Gyllenhaal's Style Evolution