When you go to a wedding, there are certain rules you probably should follow. Stay quiet during speeches, give a gift, and if your date wants to catch the bouquet, you let her.
Apparently Dan Bickerdike didn't get that last memo, though, as the video above reveals. He and his girlfriend, Angie Schultz, were attending her younger cousin's wedding in Cape Town, South Africa, when the bouquet was tossed right at the couple, reports the Mirror.
Of course, Bickerdike told the Mirror it was all in good fun, and part of a running family joke that Angie will be the last to get married. He says the video made them both laugh — and yes, they're still together.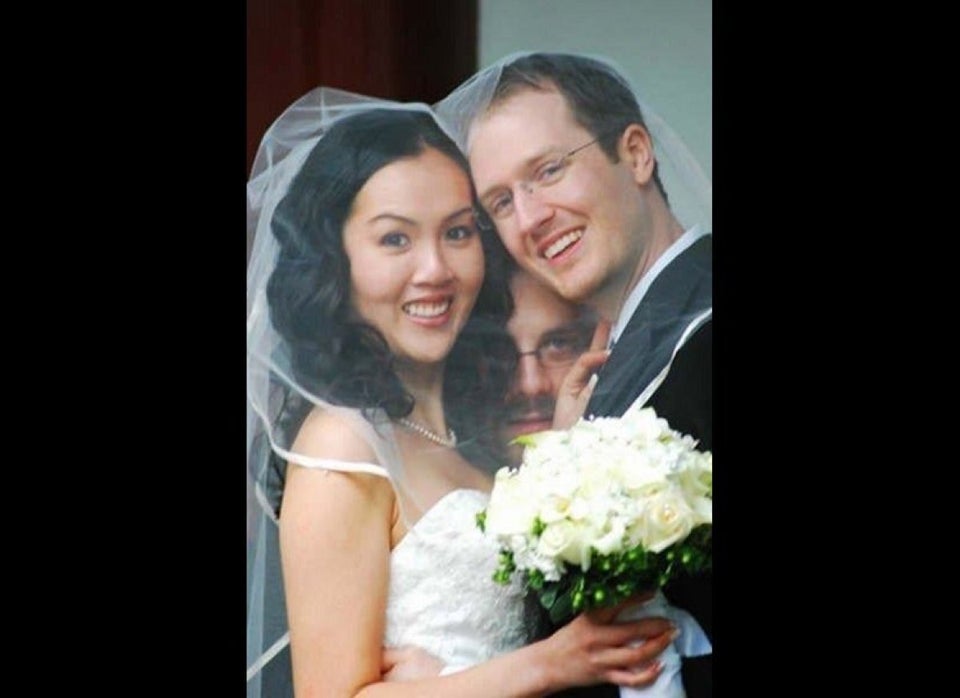 The Funniest Wedding Photobombs