This isn't a stunt. It's not a fashion show. And it's certainly no walk in the park.
What you're about to watch in the video above is the Toronto edition of Walk A Mile In Her Shoes. Hundreds of men and women showed up at the annual event at Yonge and Dundas Square on May 21. The purpose? Well, it may look like a bunch of guys strapping on three-inch heels for show but it's so much more than just the footwear.
Organizers say the international event makes a statement on behalf of men that violence against women needs to end. It also aims to raise $200,000 towards supporting shelters for abused women, rape crisis centres, and women's advocacy programs.
So take some time now to feel what it's like to be in her shoes because that's The One Thing You Should Know Today.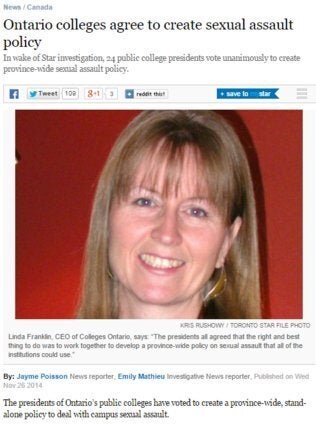 Violence Against Women In The News