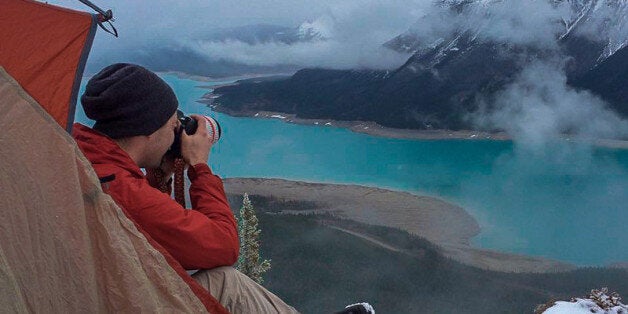 Stephen Underhay hasn't been in the photography game for very long, but what he's captured so far is very impressive.
He picked up his first DSLR camera last year, in advance of a trip to Africa, and hasn't put it down since.
The firefighter, who currently calls Red Deer home, says he rarely spends time inside — rather, Underhay likes to get outside to travel, hike and enjoy the allure of the natural world around him. And that philosophy is evident in his breathtaking photos, which capture a still and tranquil beauty that anyone who knows Alberta has certainly experienced on a mountaintop or in the middle of a prairie field.
Stephen was kind enough to answer some questions for us and share a few of his photos:
Q: Where did you grow up and where do you currently live?
A: I grew up in Yellowknife, Northwest Territories. I went to college in Vermilion, Alberta in 2010 and have lived in this province ever since! I've spent time working in the Hinton/Jasper area, several years working in northern Alberta and moved to Red Deer in 2013 to start working for the Red Deer Fire Department.
Q: How long have you been shooting photos?
A: I started quite recently! I bought my first second-hand DSLR in October of last year in preparation for a trip to Africa. I've done a lot of travelling, but with my family and friends being so concerned going to that part of the world I wanted to do my best to convey the beauty of it's people, landscapes and wildlife. I've been hooked ever since.
Check out more of Stephen's work. Interview continues below: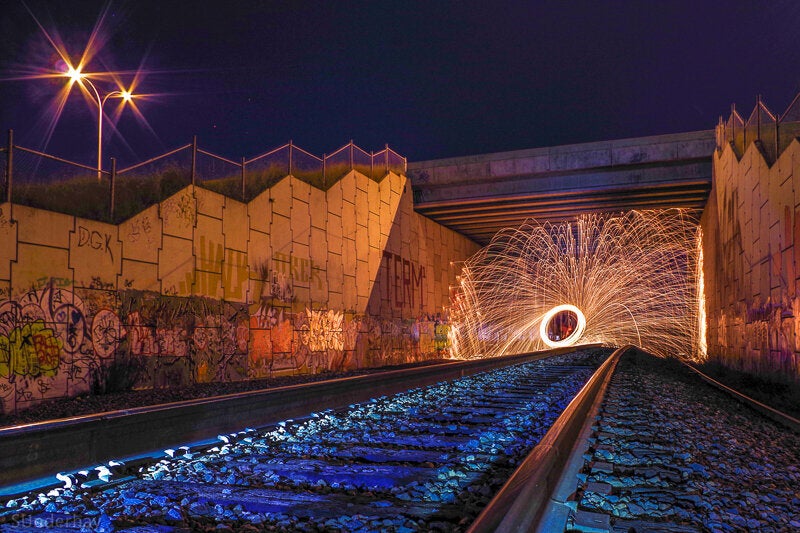 Stephen Underhay Photography
Q: Where is your favorite place to shoot photos?
A: Locally, I've been spending a lot of time along the David Thompson Highway. The Abraham Lake area has so much to offer and is explored so little that I'm having a blast capturing my time hiking and camping there.
Q: What about Alberta inspires you?
A: Alberta's diverse landscapes inspire me the most. I've had great opportunities to explore a lot of places and from the boreal forests to the north, great plains to the south, prairies to the east and the Rockies to the west, all four corners have something different and unique to offer.
Q: What's the most unusual, remarkable thing you've ever had happen while taking photos?
A: Seeing how camerawork can bring people together has been the most remarkable thing I've learned so far. Finding that people excited to bundle up and join you for a sleepless night of watching the stars to connecting with you from across the world for a moment you've captured. That was something I didn't expect when I first picked up a camera.
Q: Have you ever found yourself if a scary situation while shooting?
A: I think any time you're photographing wildlife there's the possibility to become a little nervous. A lion in the middle of the road that refused to move created an uncomfortable standoff. Getting charged by a bighorn sheep on Mount Ernest Ross a few weeks ago definitely got my blood pumping too.
Q: What advice would you give to someone who is trying to up their photography game?
A: Broaden your style! Try everything: portraits, wildlife, landscape, astrophotography. Applying techniques from all types of photography will help you develop your own style.
Q: What do you like to do when you're not taking photos?
A: I spend as much time as I can outside. Whether it's travelling halfway across the world for safari or surfing, a few hours into the Rockies for a weekend of hiking, or even taking in a beautiful sunrise over a cup of coffee near the city.
Q: Is there anything else we should know?
A: While I've mostly been developing my skills through adventure and night photography, I'm starting to experiment shooting portraits, events and am even the second shooter on several weddings this summer!
You can check out more of Stephen's work on Instagram.