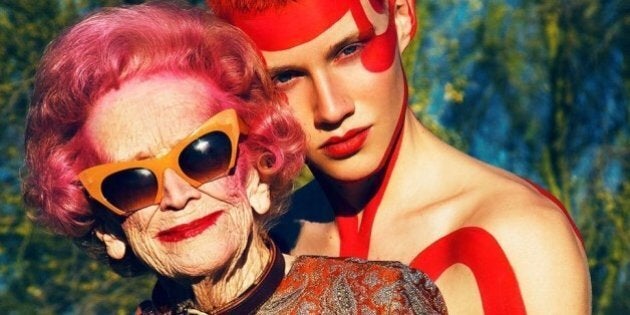 Meet Betty Bailey -- the unstoppable grandmother and fashion queen who is proving age is just a number.
The 90-year-old fashionista recently starred in a colourful, eye-catching fashion shoot for Vice UK. In the editorial, Betty can be seen rocking pink cotton candy hair, an extravagant paisley-patterned Prada dress, cat-eyed Miu Miu sunglasses and bold red lipstick.
In another shot, Betty is seen wearing an embellished dress with faux fur accents, colourful heels and bright blue eyeshadow.
The photos were shot by Louie Banks and co-styled by Betty's grandson, Brett Bailey (a.k.a Love Bailey). Love, an American performer, stylist and fashion designer who also appears in the editorial, says he learned everything he knows about glamour from his showgirl grandmother.
"Dressing for pleasure and channeling characters was part of our daily routine," Love said in a profile for HuffPost Gay Voices. "Boundaries, rules, and judgement had no place in our lives as we fetishized about outrageously high heels, painted ourselves with every shade of lipstick, and danced to our own beat of unconditional love."
There's more where that came from!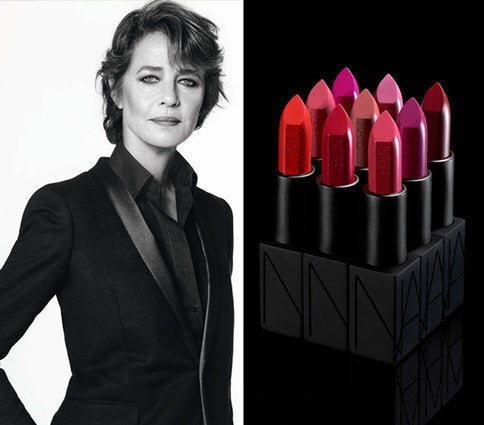 Fashion Campaigns Fronted By Older Women