'Corner Gas' creator and stand-up comedian Brent Butt has drawn a line between heckling and sexual harassment. According to him, one tenet is part of the job and the other activity never should be.
The 48-year-old continues, writing, "Heaven forbid, if a female comic ever finally gets fed up with this repetitive, vile, hostile, garbage, there's always some dim ***hole who's quick to tell her she's being 'too sensitive.'" Butt prefaced his statement by citing his anger at the backlash Grant and other female comics are facing as a result of taking a stand against harassment.
Butt's support for Grant and other female comics has been retweeted over 5,600 times since he posted his take on Saturday.
Other comedians, including Jonathan Torrens, Daryn Jones and HuffPost Canada commentator Ed the Sock have also weighed in:
What's your opinion on Butt's comments? Sound off in the comments below: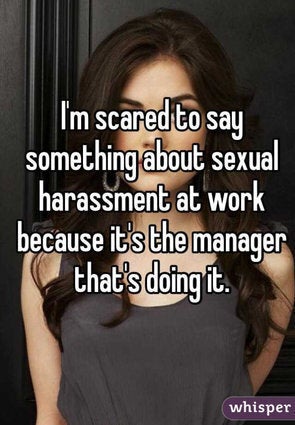 Tales Of Sexual Harassment At Work