The secret to serving frozen ice cream doesn't start with the scoop.
In the Buzzfeed video above we learn how to scoop frozen solid ice cream without hurting our hands or bending our spoons. All you need is a sharp pairing knife, an ice cream scoop and some hot water. We know what you're thinking: if you're heating it with water anyway, why do you need the knife?
Canadian ice cream company Chapman's seems to be all too familiar with the challenge of scooping frozen ice cream, prompting them to release Slice Cream, a cross between ice cream cake and everyday ice cream.
Watch the video above to how slicing makes serving ice cream so much easier.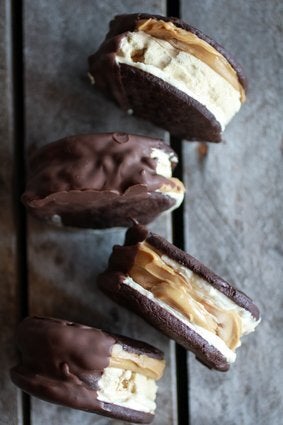 The Best Ice Cream Sandwiches