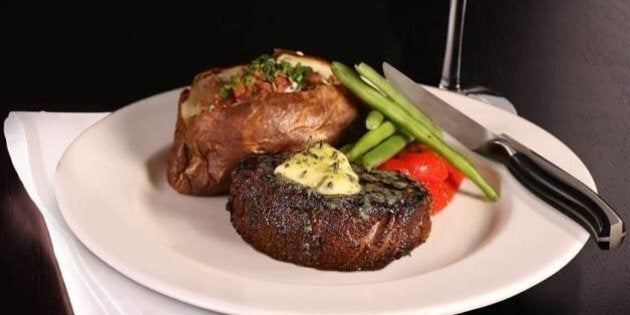 It's basically a crime to go to a steakhouse and not order a steak.
The Keg Steakhouse and Bar, originally founded in British Columbia, has locations across the country and even a few spots in the U.S. While their main dish is steak, the restaurant has fish, ribs, chicken and salad features as well. And while the "healthy" options at this chain could mean turning to salads, our experts this week say you don't necessarily have to.
If you are in the mood for greens, however, watch out for the sodium content in dressings. For example, the Santa Fe Chicken Salad has 1893 mg of sodium, while the Cobb Salad comes in at 1401 mgs. And while popular sides include roasted garlic mashed potatoes, twice-baked potatoes and fries, you can always choose a side salad or mixed veggies.
Another great option at The Keg is to order half sizes of both sandwiches and ribs, and also smaller ounces of steak.
We asked dietitians this week to dish on what they would recommend for lunch, dinner and even dessert at the popular steakhouse. Choices range from dinner salads to sirloin steak to seafood options. What do you order at The Keg? Let us know in the comments below:
In our series The Dietitian Dish, we ask Canadian dietitians what they would recommend as breakfast, lunch or dinner options at specific fast food and chain restaurants in the country. Please note, none of the dietitians below are associated with the restaurants we choose, and the restaurants are not paying us to dissect their food. Which restaurant would you like to see us tackle next? Shoot us an email at CanadaLiving@huffingtonpost.com or let us know in the comments below.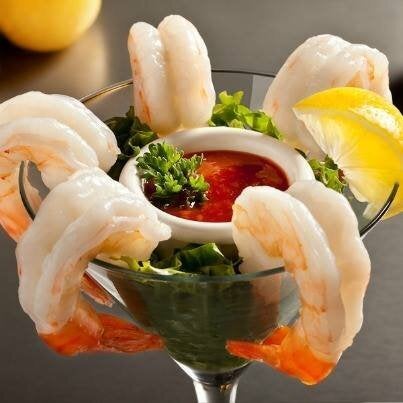 What Dietitians Would Eat At The Keg