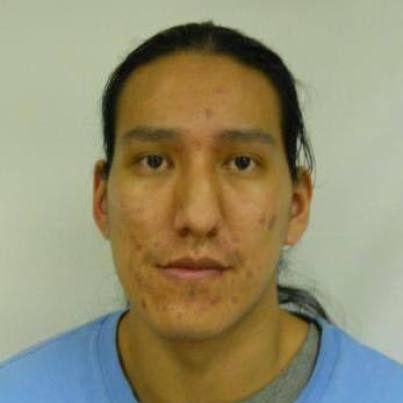 A convicted rapist who was the first young offender to be sentenced as an adult in Canada is wanted by Alberta RCMP.
A warrant has been issued for Keegan Spearchief for failing to appear in Alberta court. Police also released a public warning "after careful deliberation and consideration of all related issues, including privacy concerns, in the belief that it is clearly in the public interest to inform them of the risks posed by Spearchief," said a news release on Monday.
"Spearchief is capable of causing significant harm to the health and safety of the public, and in particular, adult females."
Spearchief, 29, has a long criminal history of sex assault including raping a 17-year-old girl at knifepoint in 2003. At that time, he was under house arrest for attacking two other women, reported the Calgary Herald.
A judge sentenced the 17-year-old young offender as an adult to four years in prison, the first time that happened in Canada, according to the Calgary Herald.
When Spearchief was released, the newspaper discovered that he did not complete any of his court-ordered rehabilitation or therapy.
His convictions include sex assault with a weapon, assault causing bodily harm, voyeurism, break and enter, and several probation breaches.
Spearchief's last known address was in the area of the Blood Tribe Reserve, but he's known to frequent the Calgary area, said police.
He's described as 6'5" tall, 189 pounds with brown hair and brown eyes.
Like Us On Facebook

Follow Us On Twitter
ALSO ON HUFFPOST:
Calgary's Most Wanted, May 2015