RED DEER, Alta. - A family in Red Deer, Alta., is mourning the death of one pet dog and nursing a second one back to health as the RCMP investigates the poisoning of both animals.
Meghan Elgert says their pooches, named Phineus and Eva, were playing in their backyard last Friday when she discovered Phineus suffering from convulsions and seizures.
Elgert rushed the small canine to a veterinary clinic and returned home to search for what he had eaten when she discovered Eva was also in trouble.
A veterinarian retrieved raw chicken laced with poison from the dogs' stomachs and sent samples for testing.
Eva is recovering but Phineus died on Saturday.
Elgert says the loss is tough for her young son to take.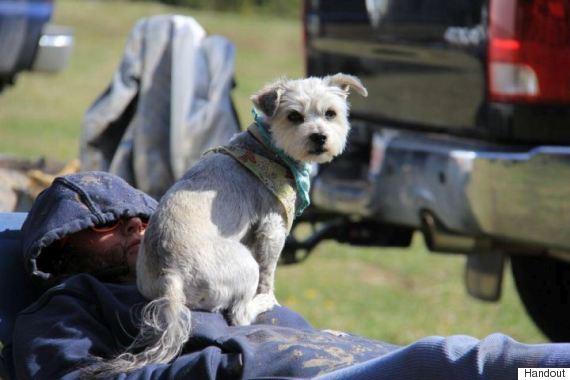 "It's hard explaining to a nine-year-old what kind of cruel people there are and how they could do that," she said. "They should be worrying what toys they're playing with at the park, not that someone is poisoning their best friend."
Elgert has been contacted about another poisoning not far from her house, but RCMP said hers is the only dog poisoning reported in Red Deer so far this year.
Four years ago, 13 dogs were poisoned in the community of Mirror, about 155 kilometres south of Edmonton, when they ate meat laced with a chemical used to kill gophers.
ALSO ON HUFFPOST: