Living in an underwater home isn't just for Captain Nemo anymore — it could soon be coming to your neighbourhood, provided you live close to water.
Dubai will soon be home to the world's first submarine suburb, composed of 42 floating, partly underwater homes the developer has dubbed "the Floating Seahorse."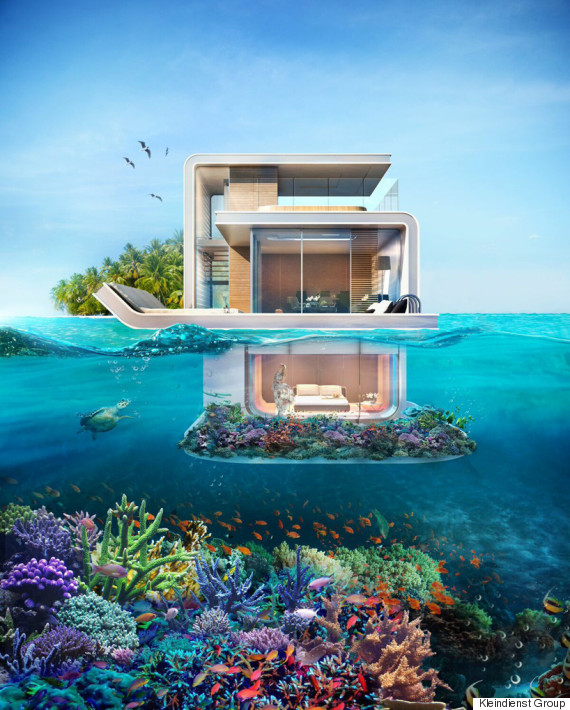 The Kleindienst Group is developing the properties as part of an offshore residential district being built 4 km off the coast of Dubai, known as the Heart of Europe.
Each house has three levels: An upper deck; a main floor with a kitchen and dining area and an open living area; and a submerged part that contains a bedroom and bathroom. Kleindienst aims to have the first residents moving in by the end of 2016.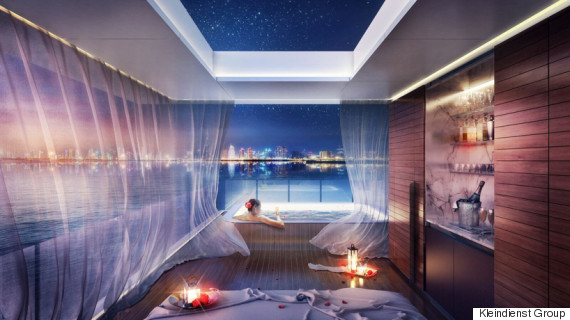 Since the project launched in March, homebuyer interest has been so intense that the development is almost sold out, with 35 of 42 floating seahorses sold as of earlier this month, according to Dubai newspaper The National.
The developer is now saying he's willing to export the design anywhere. The company has had expressions of interest from as far away as Norway and the Caribbean, Gulf News reports.
"The Floating Seahorse is not restricted to Dubai waters and can be designed and fabricated in Dubai for other resorts and destinations worldwide," CEO Josef Kleindienst said.
Underwater living is slowly going mainstream, and may yet become a common fixture of 21st-century life.
In recent years we've seen the arrival of underwater hotels such as Dubai's Atlantis hotel and underwater nightclubs like the Maldives' Subsix.
But for now, costs are prohibitive. A night at Dubai's underwater Atlantic will run you anywhere from $1,200 Canadian up to $7,000.
And one thing the developer of the "Floating Seahorse" isn't advertising heavily is the price. But it's Dubai, so if you need to ask, you probably can't afford it.
After all, it's one thing to have an underwater home, another thing altogether to have an underwater mortgage.