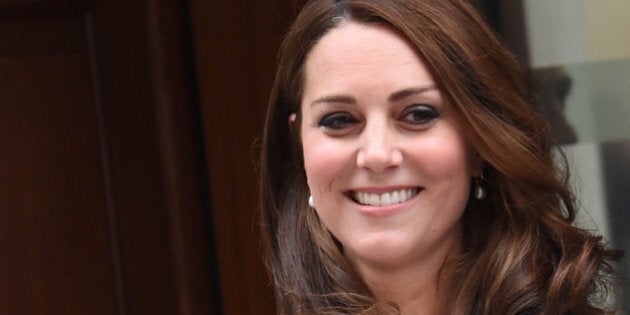 Kate Middleton is said to be returning to her royal duties in under three weeks.
The Queen, whose actual birthday is on April 21, celebrates her official birthday on a Saturday in June. According to the official website of the British Monarchy, the Queen's official birthday is celebrated publicly on a day when the weather is more enjoyable to carry out the traditional "Trooping of the Colour," a military ceremony followed by an air show, which the Royal Family watches from the Buckingham Palace balcony.
Despite original reports that said the Duchess was looking forward to a longer maternity leave the second time around, the parade comes just six weeks after the birth of Princess Charlotte, making it just a few days longer than the 39-day leave she took after the birth of Prince George.
Kensington Palace announced Prince William's return to work (after a two-week paternity leave) on May 18 after he attended a United For Wildlife talk in Switzerland.
The palace has not released any further public appearances by the Duchess of Cambridge at this time.