Hundreds of people lined up as early as 1 a.m. for a chance to pick a cash-filled piggy bank in downtown Vancouver.
The buzz began a day before with a news release that a "mysterious organizer" was handing out up to $1,000 to give Vancouverites a break from hefty housing costs.
People began lining up six hours before the giveaway began outside the Coast Capital Savings branch on Georgia Street.
"We realized that housing costs in this city and around B.C. continue to rise, and we wanted to do something that symbolizes that people need help," said Jason Peters, the credit union's director of retail banking.
The first 300 people in line, who received "tickets" to hold their place, chose from a wall of piggy banks that held anywhere from $5 to $1,000.
Nathan Bull, who joined the lineup at 5:30 a.m., was "feelin' great" when he found $1,000 inside his piggy bank.
"I was kinda eyeing [the piggy bank] up in line, and I saw that it was sagging a bit, so I thought I'd better grab it," he said after counting the bills out loud to cheers from the crowd.
Bull says he plans to use the money to pay his rent.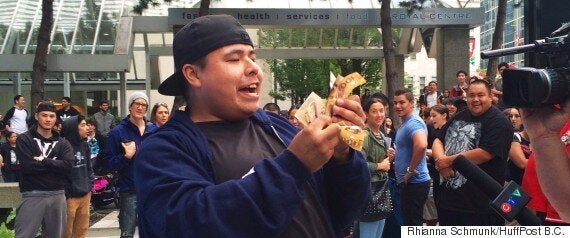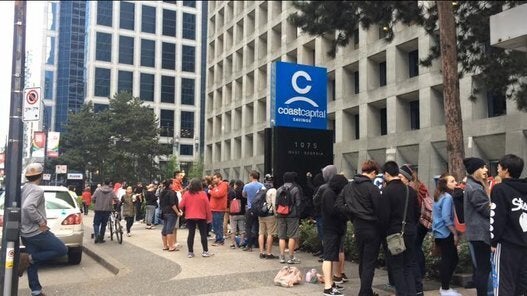 Rhianna Schumnk/HuffPost B.C.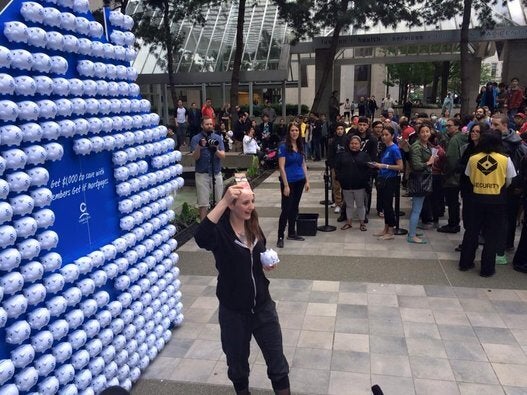 Rhianna Schumnk/HuffPost B.C.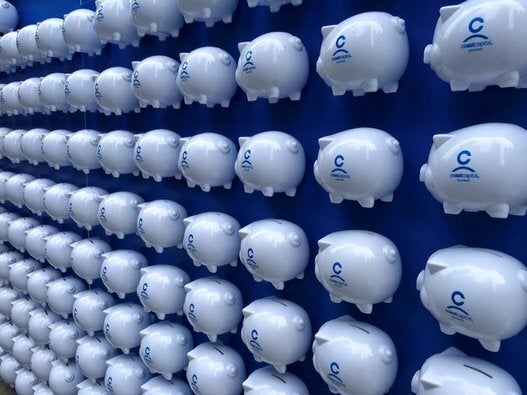 Rhianna Schumnk/HuffPost B.C.
With files from Rhianna Schmunk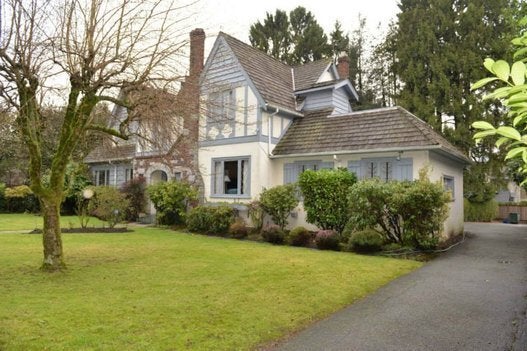 Vancouver House Sells For $2 Million Over Asking