If you love Asian food, but are sick of ordering the same Thai and Chinese take-out, you need to try Filipino food.
In the video above by Buzzfeed, eight employees at the site try to guess which foods come from the Philippines and which ones don't. Using a variety of theories, like observing shapes and ingredients, the teams of two make their guesses while snacking away on some tasty treats.
So how can one tell Filipino food apart from other types of cuisine? Well, Filipino food is a mix between Spanish and Asian flavours. It is often sweet or sour, and sometimes both. Whether you're a fan of sweet or savoury, the Philippines has you covered with foods that are guaranteed to make your mouth water. So the answer to how to figure it out is ... learn which dishes belong to the culture in a convenient format, like the slideshow below.
Here, we list 20 of our favourite Filipino recipes you won't be sorry you tried. What's your favourite Filipino dish? Let us know in the comments below.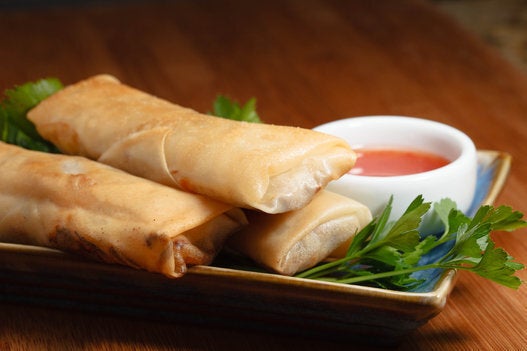 20 Filipino Foods You Need To Try