Michelle-Audrey Bouchard
Michelle-Audrey Bouchard and her two-year-old daughter share a love of painting. However, the new mom rarely has time for her own anymore, so she creates incredible works of art from her toddler's finger painting.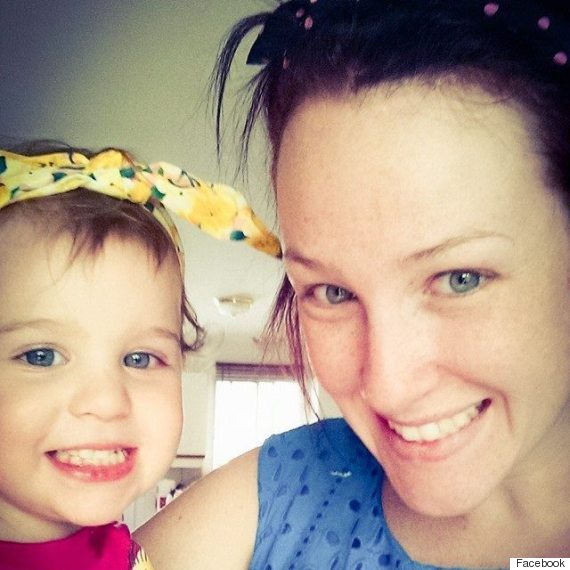 It all started when the Montreal mom decided to have her daughter work on canvas instead of paper. "On one of her canvases, I saw within her lines and her colours something that resembled a girl with a hat," explains Bouchard. "Since my boyfriend had no idea what I was talking about, I took my paintbrush and added some details. It was after that moment that I started having fun with modifying her work to satisfy my own need to paint as well."
And the results are stunning!
Mom Turns Toddler's Finger Painting Into Works Of Art
So far Bouchard has converted five pieces. And her toddler loves the results! "Since all of her works are quite abstract at the moment, seeing flowers, birds or princesses in her paintings brings her a sense of amazement," Bouchard told HuffPost Canada Parents. "I always get an 'oh wooowww!' once she sees the final product."
Bouchard is a visual arts teacher for primary school kids. She says, "I encounter art and children from morning to night! I am extremely fascinated by the children's skills to do abstract art, to create without thinking and to let colours and shapes instinctively guide them."
We can't wait to see what Bouchard and her daughter create together next!
ALSO ON HUFFPOST: