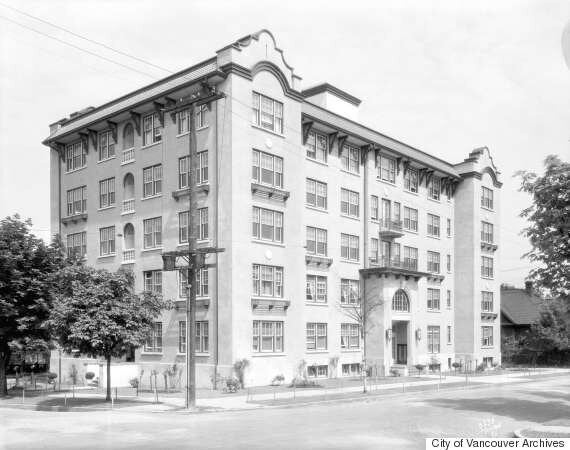 They sure don't make these like they used to.
Built in 1927, the charm and elegance of the Queen Charlotte Apartments in Vancouver's West End still stand the test of time.
Its cage elevator is one of only two in the province that still work, and many of the original Art Deco details can be seen throughout the building.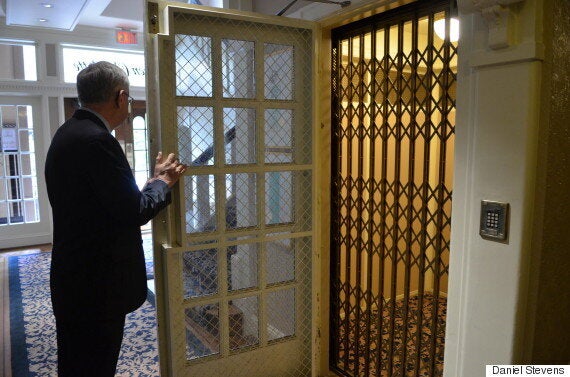 "It's important for the city as a whole to show what sort of apartments were built in the 1920s and where we came from as a city," said Daryl Nelson, who has lived at the Queen Charlotte for 30 years.
Nelson gave The Huffington Post B.C. a preview tour (watch video above) of the Spanish Revival building that's an early example of the city's high-end luxury apartments. It originally came with maid service, a live-in manageress, and all the latest household conveniences.
One of the second-floor units now juxtaposes a modern kitchen with original light fixtures, electric fireplace, and wood floors.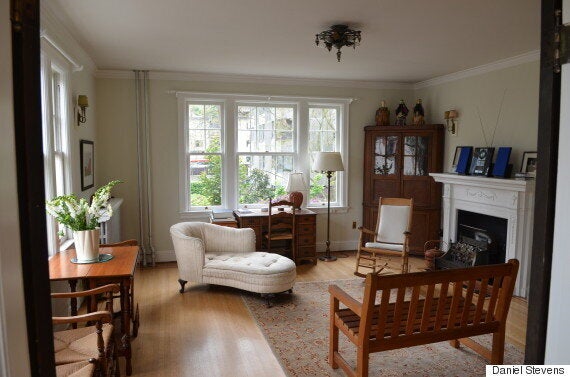 Converted to strata-title in the 1970s, the current residents have taken great care to retain elements of the apartments' original glamour.
"The building is almost 90 years old but in very good shape," said Nelson. "If everything is new, then we've lost our history and our background, and part of our character as well [that] shows up in these older buildings."
The public can get a rare peek inside the Queen Charlotte Apartments, as part of the Vancouver Heritage Foundation's 2015 Heritage House Tour on June 7.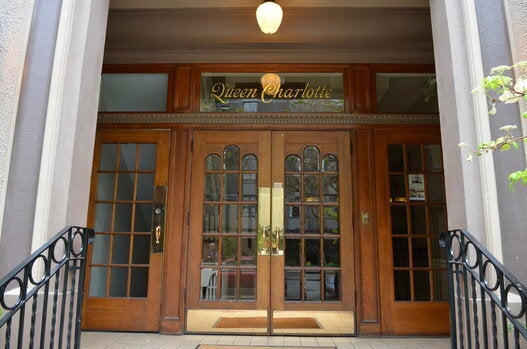 Queen Charlotte Apartments Vancouver Heritage Building