Harriette Thompson, 92, ran her 16th marathon in 7:24:36 last Sunday.
"It's always harder but this year has been a bad year for me," Thompson tells AP. The runner — and two time cancer survivor — recently lost her husband to a long-term illness and suffered a training setback when she developed a staph infection in one of her legs, CBC reports.
Thompson has become a celebrity of sorts during her runs with fellow athletes often requesting to take photos with her. But Thompson hasn't had to stop for too many photos during her run since her son Brenny started joining her on the track. Thompson told Runner's World that her son tells other runners not to stop her but to take a selfie instead otherwise she'll never finish on time.
Thompson has raised more than $100,000 for the Leukemia and Lymphoma Society since she began running in her late 70s.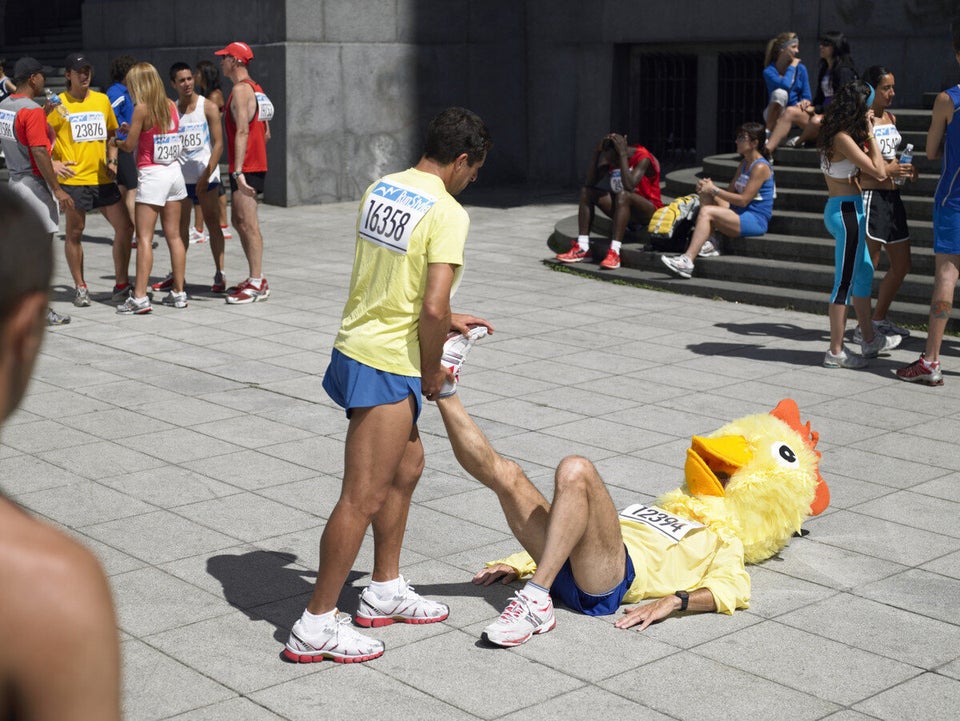 7 Marathon Tips To Make The Most Out Of The Race