Oliver has plenty of mockery for officials such as Jack Warner (who complained of exhaustion following his arrest, then was seen dancing at a rally) and Chuck Blazer (who maintained an apartment for his cats in Trump Tower).
But he reserves his harshest criticism for recently re-elected FIFA president Sepp Blatter, who said he cannot monitor all of his officials all the time.
"You are basically Charles Manson saying, look, I've got a big family, I don't know what Squeakie gets up to half the time!" Oliver charged.
We'll leave you to discover the rest. But we can only hope this investigation brings more revelations, if only to hear John Oliver's take on them.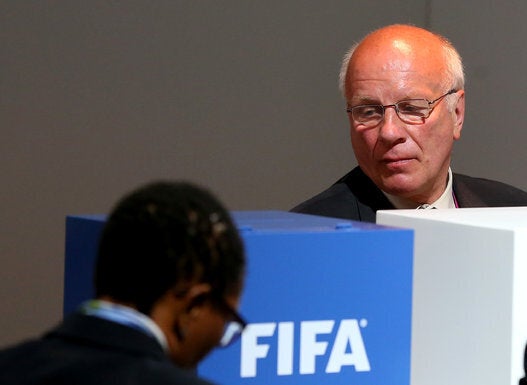 Fifa's Day Of Controversy