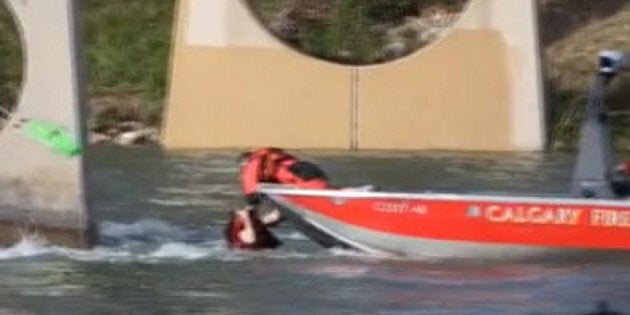 A lazy float on Calgary's Bow River Sunday afternoon turned into a harrowing rescue situation, after a raft carrying six people capsized.
The raft flipped after striking a bridge abutment early in the evening, say emergency officials, tossing all six occupants into the frigid waters near Edworthy Park.
Luckily, everyone on board had life jackets, and five of the passengers were able to make it to shore.
However, the sixth passenger — a woman in her 20s — was left clinging to the raft after it became pinned against a bridge spanning the river.
Firefighters lowered a rope from the bridge to prevent the water from taking her away, and a member of the aquatic rescue team rappelled down to hold her until an emergency boat was able to pull her from the water.
Calgarian Joel Elvers captured the rescue on camera, while out for a walk at Edworthy Park.
Officials say the woman was conscious and alert when she was rescued, and was taken to the hospital for observation.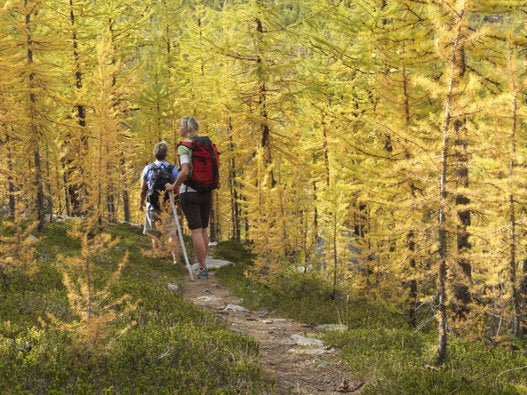 39 Free Things To Do In Alberta This Summer