This may be Bethann Hardison's most revealing interview yet.
The legendary fashion icon is the latest individual featured in StyleLikeU's "What's Underneath Project." The "fashion muse turned fashion revolutionary" discusses everything from her own modelling career to the industry's race and diversity problem -- an issue that's very close to her heart.
Hardison's candid responses to the questions are captivating in and of themselves, but what makes the interview even more intriguing is the fact that throughout it all, she's removing layers and layers of clothing. Watching such an iconic figure strip down in such a relaxed way while discussing her amazing career is really quite incredible.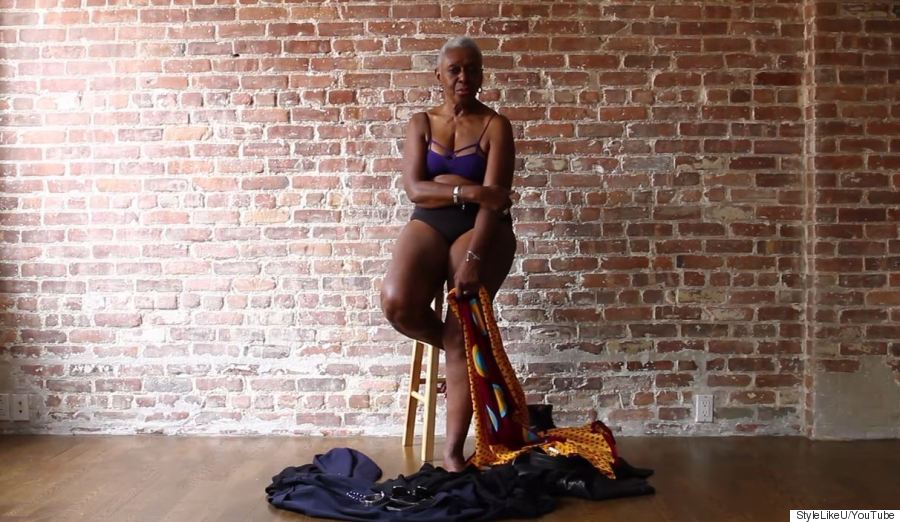 Back in the '70s, Hardison because a muse for designers like Calvin Klein and Willi Smith, but aside from that, she made it her mission to diversify the industry. In the '80s, she started her own modelling agency, as her way of being able to get more models of colour cast in designer shows.
Other achievements include being one of the first black models to debut in Europe at the legendary "Battle of Versailles" group show in 1973 and becoming the leader of the Diversity Coalition, a group that's fighting to end racism on the runway.
And while it's clear she's had so many triumphs in her lifetime already, her biggest accomplishment has nothing to do with fashion.
In the clip, Hardison reveals her greatest achievement in life is being the mother of her son, actor Kadeem Hardison, who "didn't do bad things," and grew up to have a successful acting career (he played Dwayne Wayne on "A Different World").
You can watch the whole interview above and head to StyleLikeU to see even more "What's Underneath" video interviews.
Also on HuffPost
25 Influential Black Models