1. Parizeau was born in 1930 into a wealthy family — his father Gerard made a fortune in insurance — and he used to say he liked the bourgeois life.
2. Parizeau married his first wife, Alice Poznanska, in 1956 and they had two children before she died in 1990. Two years later, he wed Lisette Lapointe, who went on to become a Parti Quebecois member of the legislature.
3. He attended the London School of Economics in the 1950s and picked up a plummy accent during his stay there. He was fond of peppering his English remarks with "By Jove," although he was also known to refuse at times to speak the language with reporters.
4. Legend has it that Parizeau came to his sovereigntist beliefs while on a train journey to a conference in Banff, Alta., in 1967 after concluding that federalism was not politically viable. At the time, he was an economic adviser to the Quebec premier and the provincial cabinet between 1961 and 1969.
5. He developed a passion for making wine after his political career. He acquired a vineyard in France and would spend part of the year in Europe.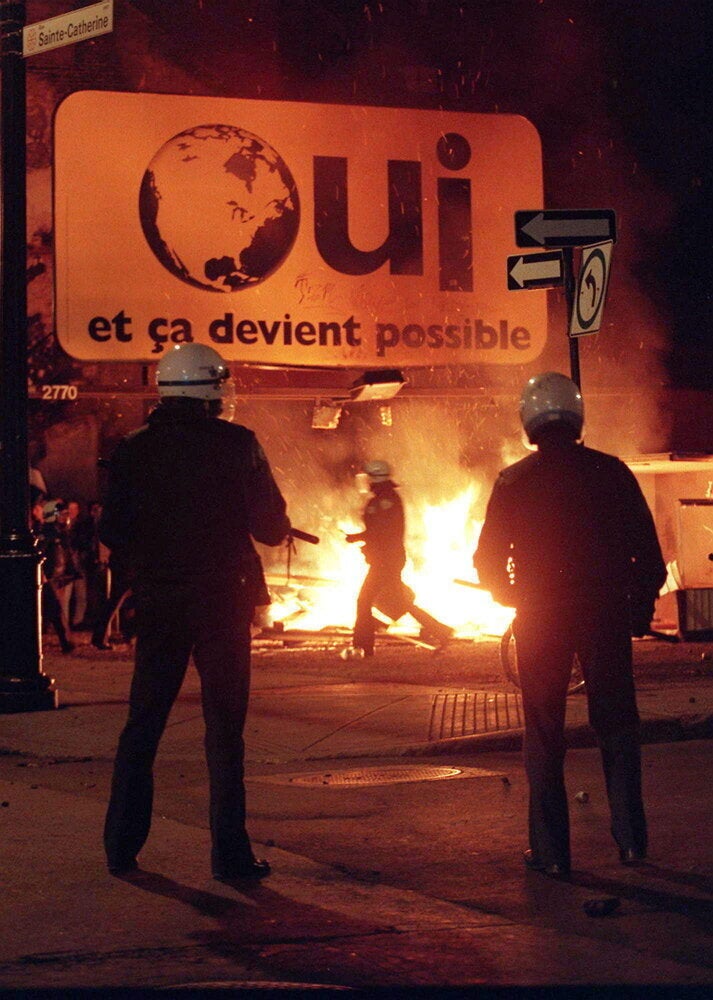 FLASHBACK: The 1995 Quebec Referendum