One architecture firm has an innovative idea to stave off a possible food security crisis — grow fresh vegetables at sea.
Designers at Barcelona-based Forward Thinking Architecture put together an eye-catching proposal for a solar-powered floating farm to grow food and raise fish near some of the world's biggest cities.
The concept leans on vertical farming technology, a new-age agricultural method of growing food in soil-less greenhouses. They're stacked high with planter beds filled with nutrient-enriched water.
The idea has transformed warehouses and parking garages around the world into urban food-producing powerhouses, making it a promising field in agribusiness.
Founding architect Javier Ponce at Forward Thinking told The Huffington Post Canada that a floating solar farm offers an alternative avenue to feed coastal cities in a sustainable way.
A designer's rendering of the Smart Floating Farm project's exterior. Credit: Forward Thinking Architecture
Birds-eye view of the proposed floating farm in a rendering. Credit: Forward Thinking Architecture
"I believe it is important since it opens new possibilities and makes people rethink how things have been done until now," he said in an email.
The things Ponce refers to are predictable challenges associated with traditional farming, namely a heavy reliance on fossil fuels to transport produce around the world.
A floating farm anchored near major urban centres could make some foods more readily available to those areas — curbing the need for some long-distance imports.
Designers estimate the solar-powered farm could grow upwards of 8,152 tons of vegetables and 1,703 tons of fish annually in a facility 200 x 350 metres wide.
"I believe as humanity we should be already exploring different potential ways towards self-sufficiency, including close-by local food production in order to improve our future," Ponce explained.
The first level would be fish-farm focused, equipped with a desalination plant, water access points, wave barriers and protection. A project description also notes on-site processing and packaging areas.
Powered by rooftop solar panels, the second level is designed to be an automated pesticide-free hydroponic greenhouse to grow leafy greens and other vegetables.
Artist rendering of the aquaculture level. Credit: Forward Thinking Architecture
The Smart Floating Farm's hydroponics level. Credit: Forward Thinking Architecture
"The aim of the [smart floating farm] is not to replace traditional farming, not at all," reads a project description. "But to serve as a flexible farming alternative thinking about the present and the future of food imports and countries with different agricultural challenges."
"This means no crop failure due to droughts, floods, pests, or other periodic natural phenomena, as well as elimination of agricultural runoff," architects explained.
The floating farm's mobility is another competitive advantage over traditional land-based farming. It can theoretically move close to different areas with water access. Designers pointed to New York, Seattle, Mumbai, Los Angeles, and Montreal as examples.
According to the United Nations, the Earth's population is expected to swell to 8.3 billion by 2030 and 9.1 billion by 2050. With that, comes an obvious challenge: food demand is predicted to increase by 70 per cent over the next 35 years.
"The main challenge facing the agricultural sector is not so much growing 70 per cent more food… but making 70 per cent more food available on the plate," cites an UN brief on water and food security.
Over 70 per cent of the food Canadians buy is homegrown. But there's a food-security crisis on the horizon: the slim portion of the country's crop-friendly land is being sold off by retiring farmers to buyers with dreams of development.
In Southern Ontario, a population boom has continued to transform the landscape, gobbling land — which just happens to be some of the country's most arable — and covering it over to host new developments. Between 2000 and 2011 alone, settlement on fertile land increased by 19 per cent.
So as the world's farmland becomes increasingly settled on, designers suggest the mobile floating farm could help offset the change, becoming "a game changer in terms of bringing food closer to where it's needed."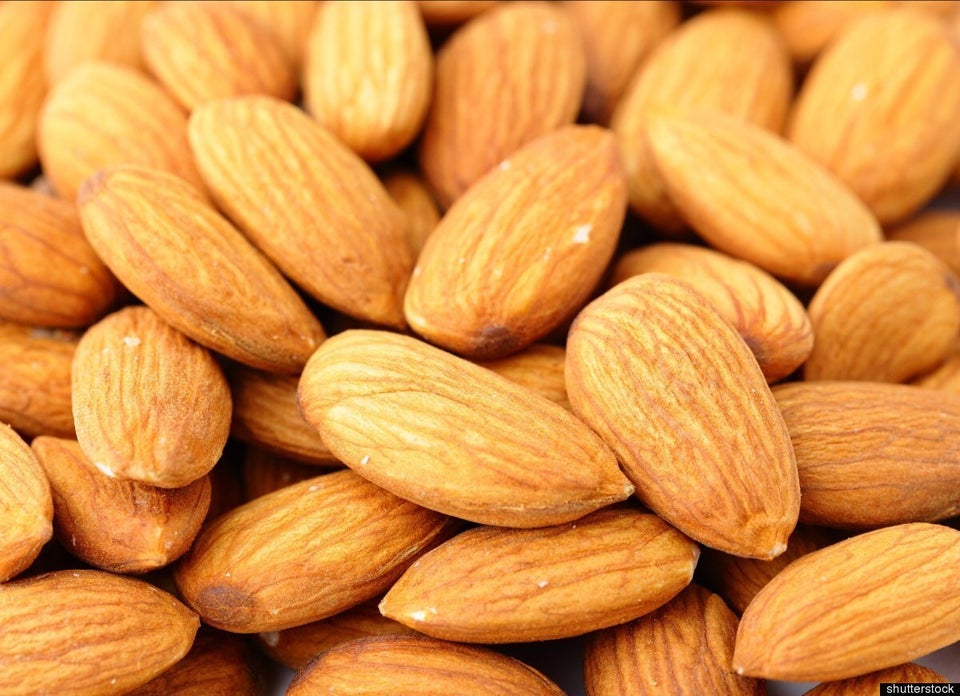 50 Of The Healthiest Foods